"Queen of QVC" Lori Greiner's Husband Is Her Support System
TV personality and entrepreneur, Lori Greiner is perhaps known best for appearing as a judge in the reality TV show, Shark Tank. Behind her successful business venture is her husband Dan Greiner, who has supported her throughout her career.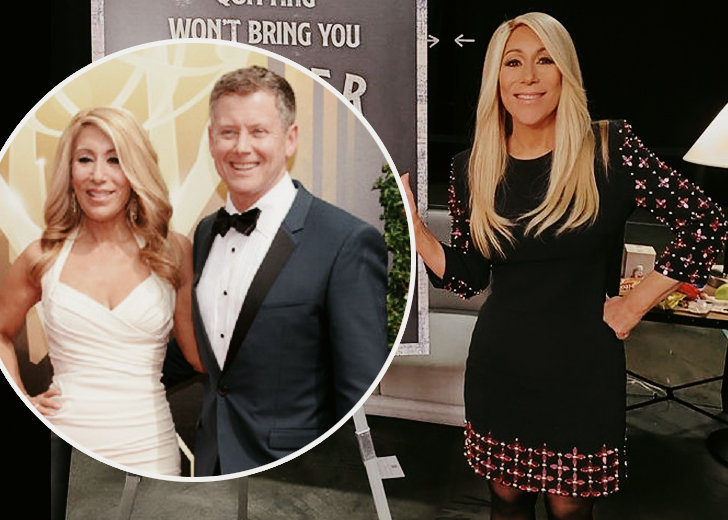 Queen of QVC, Lori Greiner, has claimed fame from turning her simple invention into a million-dollar business. The fuel to her innovation and success is partly credited to her supportive husband, Dan Greiner, who not just got on board with her idea from the very start but also gave up his job to back his wife's vision.
With her genius innovations and the love and support from her husband, Lori has only been moving ahead.
Lori's Husband Gave Up His Job To Support Her Career
The television personality is lucky to have a supportive and loving husband who has always had her back right from the start.
In 1996 when Lori's creativity landed her with a business idea to make jewelry organizers, Dan was on board. When she approached to take a loan of $120,000, keeping their home in collateral, the supportive husband pushed her to move ahead with it.
Eventually, her products were picked up by J.C. Penny, a store in America. After about eighteen months, the couple was able to pay off their loan.
Later, she introduced her own TV show, Lori Greiner's Clever and Unique Creations, which made her a household name.  
In her book, Invent it, Sell it, Bank it! Lori shares that her husband is a cautious person, but he supported her idea instantly.
He's cautious–not at all the type to push the envelope, and yet, in this instance, he was on board from the minute I told him about my idea.
In 1999, when things started looking good for the Greiner's, Dan left his job at Bell & Howell Co. as an assistant controller to help his wife with her growing career.
Lori Greiner Got Married To Husband, Dan Greiner Soon After Graduation
Lori has been married to her husband, Dan Greiner, for more than a decade now. The couple reportedly met at a sports bar called Kincaid's in the London Park area of Chicago, where Lori grew up. They dated for a long time after that. 
The entrepreneur was attending Loyola University and, soon after graduation, decided to get married to the man of her dreams. It was a good decision that she took as together they have been doing really well.
Lori And Dan Share An Office Together 
The couple's hard work and toil in the initial days went on to be fruitful. With her husband's support, Lori went on to establish For Your Ease Only, a Chicago-based company that sells household products. At present, Dan works as the Vice President and Chief Financial Officer of the company.
They share a home office in Chicago and one near the QVC headquarters in suburbia Philadelphia. The couple has made their relationship work even while being together all the time with each other. In her book, Invent it, Sell it, Bank it!, she writes that this kind of commitment has been possible due to the right balance, where Lori is 'the inventor' and Dan is 'a numbers guy'.
This power couple is busy with their work and has not been able to take out time to have children. However, they have not failed at all to give inception to new ideas.