Les Stroud and His Son Logan Are the Real Survivors of Death!
A writer, filmmaker, director, Les has an indomitable spirit for survival and coaches people on how to survive with zilch resources!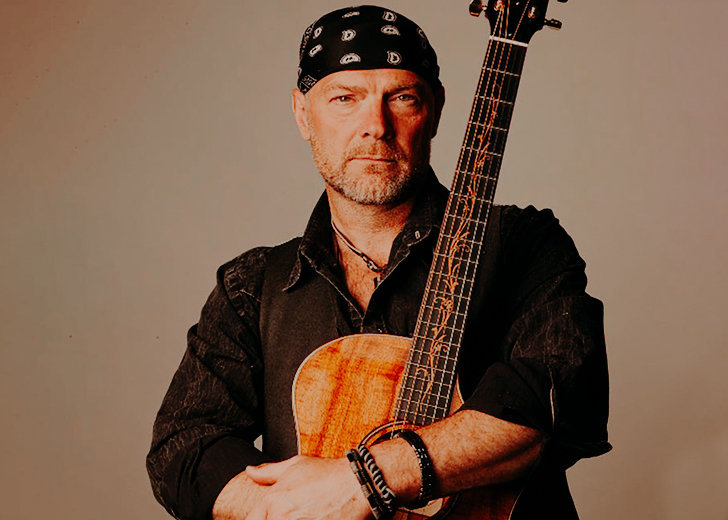 After a survival course at Humber College, Toronto, Les Stroud realized his true calling in life. A music-arts major, Les even had his own band, Les Stroud and The Pikes. But he put his musical dreams on the backburner and plunged into the wild.
He mastered as many skills as he could to conquer every type of disaster – floods, tornadoes, wildlife, earthquakes, and even blizzards.  He is so in sync with the wild that he has become adept at finding fertile locales where he weaves his magic to allow wild mushrooms, spices, and a variety of greens to sprout and serve as perfect ingredients for an appetizing meal.
Les survives climbing steep cliffs, swimming through swamps, and even countering creepy crawlies. But the one thing he can't stomach – this will make you smile - is heights.
Les Stroud braves it all
It was in Mongolia that Les stood the test of time. It was during one of the shoots of Survivorman that Les and his crew met with a horrendous car accident, a near-death experience, leaving Les with a punctured lung, three broken ribs, a dislocated shoulder, and torn chest muscles.
Could he have died? Could things get worse? Yes. His son Logan was diagnosed with leukemia. Les has two children, son Logan and daughter Raylan from his first wife, Susan.
Les broke this heart-wrenching news on Facebook. Call him a man with nerves of steel because his message had a strong positive feel to it
. He was happy to share that his son had the most common type of leukemia, Cytogenetic Classification of 8;21, indicating the chances of survival were good!
In great earnest, he asked his followers and fans to send their best wishes & cards to the Toronto Sick Kids' Hospital where his son was undergoing treatment.
365 days: Les Stroud & son are back in action
Les Stroud's son emerged stronger after his battle with leukemia and both father and son were back in Mongolia to start work on, Survivorman & Son: Mongolia. 
Their distinct experiences were perhaps the ultimate tests of their individual personalities. The duo emerged more determined than ever to treat their fans to some more thrills and chills of their survival instincts in Mongolia.
If there is anything that gives an adrenaline rush to Les, it's being in the wild with his son and watch him challenge nature.  He does admit though that it also is a stressful experience if things go wrong for some reason.
The road ahead looks bright for Les as he bonds with his many fans and coaches people on what survival skills entail. Les' passion for music never went away and he still performs and even tours with his band, Les Stroud and The Pikes.
Rugged as the landscape he traverses, Les keeps his feet moving to wilder places, keeps exploring, discovering, and sharing the best of the bizarre and the beasts, with his fans.  He's even had a book published, especially for kids – Wild Outside with Annick Press.
A man who keeps pace with time, Les is into podcasting as well and one wonders if there is anything that he hasn't tried his hand at.
As an individual and a father, Les Stroud lives a life that can inspire millions around the world.