Twitter Reveals Relationship Status That Lee Ingleby is Married, Know The Truth
British TV and movie actor Lee Ingleby revealed that he had a girlfriend while talking about his personal life in an interview (2017). But did he turn his partner into his wife? Know the story in the article.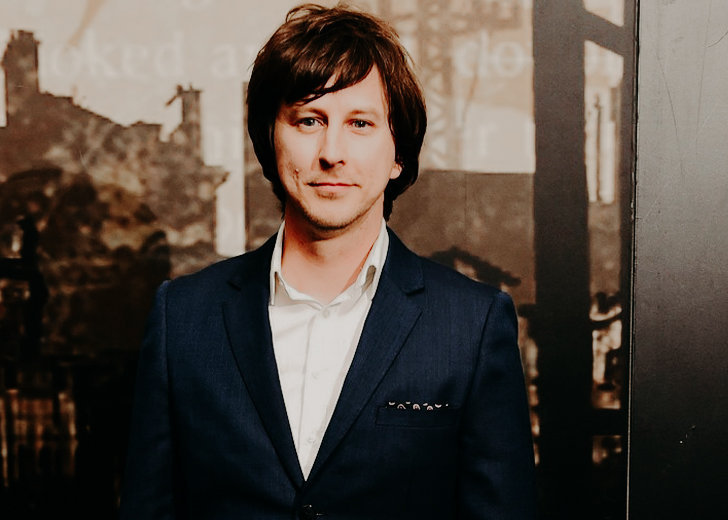 British actor Lee Ingleby had a girlfriend when he gave an interview to The Telegraph in 2017. But did he turn his partner into his wife, or married someone else?
Read on to know more about Ingleby's personal and professional life!
Who Is Lee Ingleby?
The Burnley native is an actor, prominently known as Stan Shunpike, a Knight Bus conductor, from the 2004 Harry Potter franchise, Harry Potter and the Prisoner of Azkaban.
He lent his voice to the major character, Bob, in the children's animated television show, Bob, the Builder. He landed a role as a bloodthirsty vampire, Edgar Wyndham, in the 2011 supernatural comedy-drama television series, Being Human.
Besides that, he appears as Paul Hughes, a father of an autistic child named Joe, in the BBC drama series, The A Word, since 2016.
He has also been a part of the ITV's drama series, Innocent. He will continue his role of David Collins in its second season. 
Married his Girlfriend?
Ingleby revealed in an interview with The Telegraph in 2017 that he was in a relationship with a lady. However, he did not reveal the identity of his partner, citing that his girlfriend prefers anonymity. 
My girlfriend will kill me for talking about her. She's very anonymous. I can't name names...
He let his fans know that the most romantic thing he had ever done was to adopt a cat named Harry as a present for his girlfriend.
He further added that his girlfriend, a cat lover, works in the City, and the pair were together for several years with "hopes to start a family one day. "
Since the interview, he has stayed tight-lipped about his girlfriend, which keeps his present relationship with her in a shadow.
But it seems like he married her and turned her into his wife. His Twitter bio states he is a married man.
Twitter Posts Hint on Wedding And Son
As the details about the actor's personal life is scarce, Twitter has a few untold details about the actor to share with the world.
A Twitter user, on May 22, 2017, congratulated Ingleby for getting married to his wife; however, no details of his wedding or his wife were shared on Twitter.
@leeingleby congratulations on your marriage lee. Your wife is a very lucky woman to have you in her life. God bless you both. — Marie Libby (@marie_libby74) May 22, 2017
In other surprising events, the actor himself has made several tweets where he has mentioned the name "John Simm" as his son. On July 12, 2012, Bob the Builder star wished John a happy birthday, calling him a son. 
Likewise, he asked his son on March 13, 2012, to cheer up. He wrote, "chin up, son, you'll be back before you know it. Yer mum says hi."
Although he has neither confirmed his marriage nor spoken about having a child, the Twitter posts hint a lot about Ingleby's personal life.
The Only Son Of His Parents
The talented actor was born on January 28, 1976, in Burnley, England, to parents Gordon Ingleby and Susan M Hoggarth. He is the only son in a family; however, he has a sister named Donna.
During his early years, he lived nearby Brierfield and attended Edge End High School alongside fellow actor John Simm. Both of them had their skills honed by the same drama teacher who encouraged them into professional theatre.
Ingleby—who stands at the height of 5 feet 10 inches (1.78 meters)—went to Accrington and Rossendale College; and later studied the drama school, LAMDA in London.
Made On-Screen Debut At Age 21
Ingleby made his on-screen debut at 21 through the television drama Soldier Soldier in 1997. His acting career got a breakthrough in 2000 when he got a major role as David in the BBC miniseries Nature Boy.
He played the character of Smike in the 2001's film version of The Life and Adventures of Nicholas Nickleby. He played a bully in the 2002 theatrical release, Borstal Boy.
He also embraced various supporting roles in movies like Ever After and Master and Commander: The Far Side of the World. Adding more to his villainous acting credits, the British actor appeared in the BBC TV series, The Street in 2006 as the abusive husband, Sean O'Neill, alongside English actress Christine Bottomley.
His other movie credits include The Headsman, Doghouse, Best Laid Plans, and Bob the Builder: Mega Machines.
From 2007 to 2017, he appeared as Detective Sergeant John Bacchus on the crime drama series Inspector George Gently. His notable work on the series is Our Zoo, The Five, and Line of Duty.
When he is not working in movies and television, Ingleby remains active on the stage.
He carries Puck's credits in Midsummer Night's Dream, Alexander in Nicholas Wright's Cressida, and Katurian in Martin McDonagh's The Pillowman.
He even provided spoken word narration on the progressive rock album Please Come Home, released by British musician John Mitchell under the project name 'Lonely Robot' in 2015.