Larry The Cable Guy's Weight Loss Journey Is Dynamic as His Weight Changes with Seasons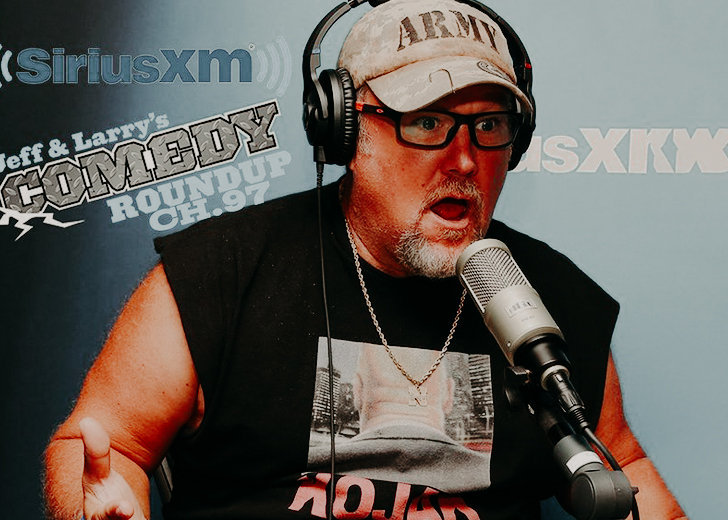 Maintaining weight loss is a next-level challenge for Larry The Cable Guy.
The comedian loses and packs on the pounds depending on the seasons. Larry gained weight in 2007, ending up being 282 lbs.
Larry The Cable Guy's Weight Loss Journey
Larry ended up being 282 lbs in 2007. The weight gain became so problematic that the comedian suffered from a lack of energy and painful ankles.
So, Larry tried the Nutri-system diet for weight loss. The regimen worked, and the humorist lost 50 lbs within a year.
Post-weight loss, he was pumped to share how good he looked and felt.
So he wrote a blog for the Nutrisystem, admitting weight loss helped him be active and energetic.
He also asserted that losing the pounds allowed him to play with his kids without needing a hit of oxygen now and then.
Moreover, in an interview with People, he disclosed that he took his wife on a date and ate everything he wasn't supposed to celebrate the milestone.
Larry was undoubtedly proud of his journey from being embarrassed and unable to fit in britches to becoming active.
He was also pretty consistent with his workouts and had a personal trainer who would travel with him on tours.
However, the balance didn't last as he didn't stick with the workout regimen for long and gained 50 lbs in 2011. 
Since then, he has been trying to lose pounds with workouts, and his journey has been full of some successes and a few failures.
Larry The Cable Guy's update on weight loss. (Photo: Twitter)
In February 2018, he shared his weight update through a tweet. The post revealed that he had lost 24 lbs within a month, reaching 261 lbs from 285 lbs. 
Larry The Cable Guy Gains Weight in Winter
In an interview with Graham Bensinger in 2017, he admitted that he had a weight gain every winter.
Larry stated that he lost pounds every summer by working out, drinking a lot of water, and avoiding sugar. But the lost weight would add up during the wintertime. He revealed that he gained around 40 to 40 lbs every winter. 
I can lose weight; I know how to lose weight — drink a lot of water, don't eat sugar, don't eat late, and I'll lose weight. But in the wintertime, I always put on 40 pounds, 50 pounds.
His weight would typically be around 270 and 280 lbs in winter and 235 to 245 lbs in summer. 
Larry The Cable Guy's Comedy Albums 
Larry, whose real name is Daniel Lawrence Whitney, has been in the entertainment industry for three decades.
The 58-year-old comedian has done multiple gigs during his career and has released several comedy albums.
Back in 2010, filmed his series called Only in America with Larry the Cable Guy, in which he would traverse the country and engage himself in different lifestyles, jobs, and hobbies. The series' final episode aired in 2013.
He starred in three Blue Collar Comedy Tour and comedy films, including Larry the Cable Guy: Health Inspector, Delta Farce, and Witless Protection.
For his phenomenal work, he won the 'Outstanding Performance by an Animated Character in an Animated Motion Picture' Award for Cars and became nominated for Grammys for Best Comedy Albums for two of his albums.
Additionally, Lary wrote a book titled after his famous catchphrase, 'Git-R-Done.'
He is also a philanthropist and has started a foundation with his wife Cara called Git-R-Done Foundation.
The foundation's mission is to help children & veterans. it has raised over $8 million in donations since its establishment in 2009.