Not Much Detail On Larry Romano's Wife But Plenty On His Dogs
Larry Romano is an animal lover. He has two lovely dogs who dominate a vast space on his Instagram. The actor is also an advocate for rescuing and adopting animals and actively works in order to help adoption and rescue campaigns.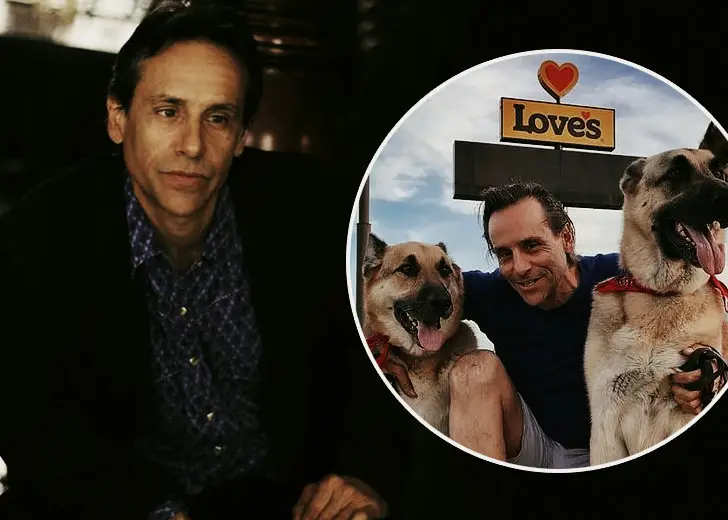 Actor Larry Romano, best known for portraying a ladies man as Richie Lannucci in The King of Queens, isn't only involved in acting but shares a special connection with music and animals. His love for animals, particularly dogs, runs so deep that he has actively helped in multiple adoption campaigns and similar events. On top of that, he is the father to two dogs, both of whom occupy a significant portion of his Instagram feed.
While Larry's current family comprises of his two lovely dogs, in an interview with Benji Brown, The King of Queens actor talked about having to leave his wife and kid in New York to go act in Lock Up (1989) with action star Sylvester Stallone, because he simply didn't have the resources to take them with him. Apart from that tiny detail, he has remained tight-lipped about his marital life but extremely open when it comes to his two furry pets.
Larry Romano Has Four Paws For Family
Although information about his married life is scarce, he seems very happy with his two dogs Charlie and Tebow.
For Larry, family comes in all shapes and sizes, and in his case, they simply have four paws, he writes in a post showering his love and adoration towards his two gorgeous pets. 
He appears to adore them and frequently pours his love through his social media handles. 
He Also Had A Dog Named Rexy
The King of Queens actor previously had a dog named Rexy, who unfortunately passed away in 2019. He posted a photo of him, Rexy, and Tebow's last ride when he shared the news. He remembers Rexy as a good boy and a best friend and misses him every day. 
Shortly after the passing of Rexy, Larry adopted Charlie.
Larry Advocates Adopting Rescue Dogs
Larry has expressed his love for animals on multiple occasions. He has also voiced his strong dislike towards people who abuse animals and said they should be locked up.
"I love animals. I hate people that abuse animals. I think they should be locked up, thrown in jail."
Larry also actively rescues animals and helps them find good homes. He has a Facebook page dedicated to helping animals called Larry Animals.
Back in July of 2019, the King of Queens actor shared the story of how he got one of his dogs. He found it on his front lawn and learned that the owners didn't want the dog but just $100 for the poor animal. Larry, eventually took the deal and, in his own words, calls it the best decision he ever made.
Music Is Larry's Refuge
Besides helping animals, Larry is very passionate about music. In fact, he was the vocalist for a funk metal band called Deficit. The band was born in Bronx, New York, in the early 1990s and was influenced by bands like Faith No More, Living Colour, and Red Hot Chilli Peppers.
Deficit's greatest hit was their 1993 song, Rock in The Bronx. According to Larry's site, Rock in The Bronx was the #1 most requested song on NYC Radio Station Z-100 in 1993. 
New York Yankee Legend Mel Allen does the introduction to the music video.
Larry Romano's Latest Project Is Saving Cinemas
Larry's latest project is with Saving Cinema. The organization's goal is to expose young students to the wide array of career opportunities in movie making and cinema. According to Saving Cinema's website, it will work with boards of education and theater owners in their districts to coordinate and document school class trips to the cinema. The project also aims to expose students to the movie-making business and the variety of career opportunities the business offers.