Laroyce Hawkins Has a 3-Year-Old Kid with His Secret Girlfriend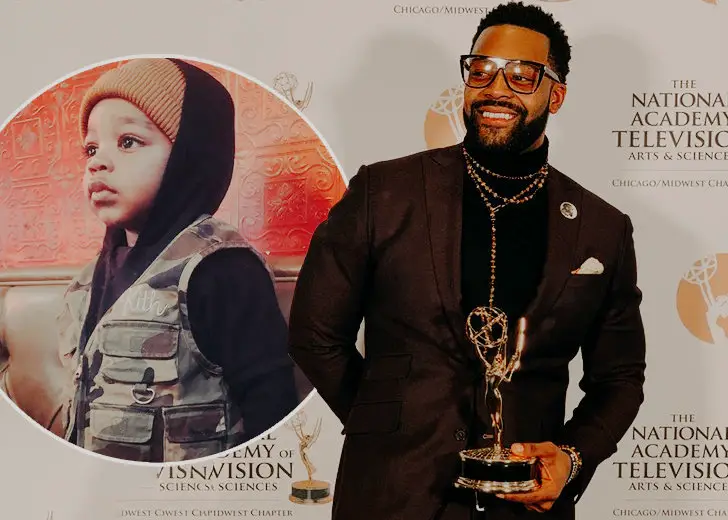 LaRoyce Hawkins usually remains mum about his private dating life and relationships, which is why the sudden revelation of him being a dad caught several fans off-guard. Never mind the fans, even the actor himself was pleasantly surprised upon first hearing the good news. 
But regardless of the initial shock, the Chicago P.D. actor has embraced fatherhood and is relishing his new role.
Focusing on a Serious Relationship
Hawkins always had a laid-back perception of romantic relationships. He once shared that he was not interested in getting married or having a wife. Most of his older tweets from 2013 demonstrate his somewhat opposing views on marriage.
"@musicfreek: I'm beginning to hate weddings..."---I love weddings..but every time I go to one I almost get a girlfriend. Smh — LaRoyce Hawkins (@RoycedaVoyce) April 1, 2013
Although the tweet might just have been a joke, it provided an insight into the actor's relationships or lack thereof. 
Hawkins has also never been vocal about his dating life and has only given vague hints.
Fortunately, though, the beloved TV personality has been getting a tad bit wiser over the years, preferring a stable relationship over his past short, 'no strings attached' indulgence.
In an interview with Rolling Out in 2016, when he was asked about his dating life, he disclosed he was in a relationship. He also admitted to having grown up and stated he was trying to be with one person rather than multiple dates.
I've very recently tried to start investing my romantic energy in just one person, versus dating multiple people
Parents a Son with Baby Mama
The 32-years-old is still not married but has already experienced fatherhood.
Since Hawkins prefers to keep his private life out of the media's prying eyes, not much is known about his son's mother. The budding star revealed nothing on social media that hinted, even if remotely, at a potential love interest.
But the actor doesn't mind flaunting his adorable three-year-old named Roman John (Ro) on Instagram. 
Fans have gotten used to seeing young Ro and his exploits all over his star daddy's social media handle, but initially, the news had come off a bit as a shock.
His costar, Patrick John Flueger, summed it up perfectly during a 2019 interview, saying that learning about Hawkins' son was "weird." Sharing the screen with Flueger in the same interview, Hawkins seconded some of his colleague's feelings, stating that it was "weird, but dope." 
The Chicago P.D. star found out about his child's birth while filming and was later driven to Rockford Hospital by fellow actors to meet his newborn son.
As for the mother of his child, the actor has revealed nothing.
However, pictures of Ro can be found on the Instagram account of a woman named BT Anderson.
Anderson shared an adorable picture of Ro on his second birthday, dated April 19, 2019. Anderson then titled the caption, "Thank you for all of the Birthday Love! It was definitely one TWO remember," with a special hashtag that read, 'HeGetsThatFromHisDaddy.'
Her Instagram posts about their son and her support for Hawkins' work on her Facebook account suggest that BT Anderson might be Hawkins' current girlfriend. That being said, both of them have never explicitly publicized their relationship.
Nevertheless, Hawkins relishes raising his son. While still a toddler, the proud daddy already thinks that young Ro will outdo him and be a better, more refined version of himself, as he shares in a post from August 12, 2019. 
I'm a hard act to follow, but Roman John gone be better.. BPWRFL
Dating Rumors With Co-Star From Chicago P.D.
The Chicago P.D. hunk was rumored to be in a relationship with his co-star Lisseth Chavez who played the character Vanessa Rojas, the love interest of Hawkins' character, Kevin Atwater.
The on-screen duo even had their own Instagram handle called RoWater derived from the names of their characters. They had great chemistry in the show until she finally left in 2020.
Lisseth shared a goofy picture on Instagram with Hawkins on May 4, 2020, wishing him a happy birthday and thanking him for always having her back. It is the closest thing to affection that either of them has shown publicly.
The two have never confirmed or denied any rumors surrounding their supposed romantic relationship.