Kyle Massey's Brother Christopher Is His Best Friend and Mentor
Brothers Kyle and Christopher Massey share a loving bond despite being featured in two opposing children's network shows. Recently, Kyle took to Instagram to post an adorable picture of the two, along with a heartwarming caption.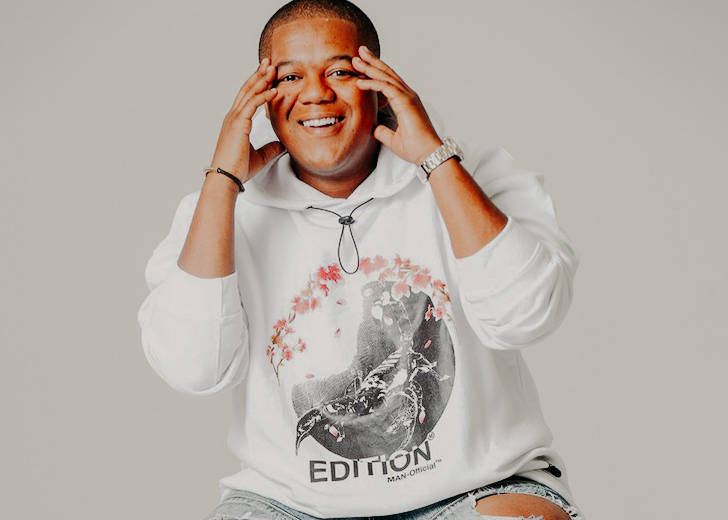 Dancing With The Stars (DWTS) finalist Kyle Massey posted a birthday post on January 27, dedicated to his brother Christopher Massey and thanked him for being his best friend and an exceptional mentor. 
The Massey Brothers
Kyle was one of the lucky child stars who had the opportunity to share his fame and experiences with his brother Christopher, as both of them started their careers in acting at a young age. 
The two were actors on opposing children's networks, with Kyle playing the role of Cory Baxter on the Disney show That's So Raven and Christopher taking up the part of Michael Barrett on Nickelodeon's Zoey 101.
Following their performances, the Massey brothers became the first duo of African-American brothers to be nominated for the Emmy Awards in the 'Outstanding Children's Performance' category in the same year.
Brother, Friend, And Mentor
On January 27, on Christopher's birthday, the That's So Raven actor posted a picture of the two together. In the photo, both of them were in black overalls and posing for the camera. 
What caught the eye of the fans was the long caption he wrote dedicated to his brother. Kyle stated Christopher has always been the person he looks up to for advice and motivation. The Gotham actor thanked his brother for always guiding him through his life, be it in acting, music, or anything else. 
Kyle also mentioned Christopher was the one to point out all the fake and real things for him and that his brother was his first and best friend.
The actor concluded the birthday message by letting Christopher know that without him, he would have been lost forever.
Kyle's Career Chart
After being a part of Disney for almost 16 years, Kyle revealed that his mother suggested he go on DWTS to portray his mature side for his fans.
The actor mentioned how with child stars, people tend to stick with viewing them as a child which often hurts their career. And for him, the opportunity to be on DWTS seemed appealing and like a step forward.
Not only did the star take part in the dance show, but he also bagged the first runner-up position.
Moving away from Disney, the actor has successfully landed recurring roles on Being Mary Jane and Gotham.