Kirsten Vangsness Shares The Secret Behind Her Weight Loss
Actress Kristen Vangsness, Who Plays FBI Technical Analyst Penelope Garcia In Criminal Minds, Shares How Eating Clean Helped Her In Her Weight Loss Journey.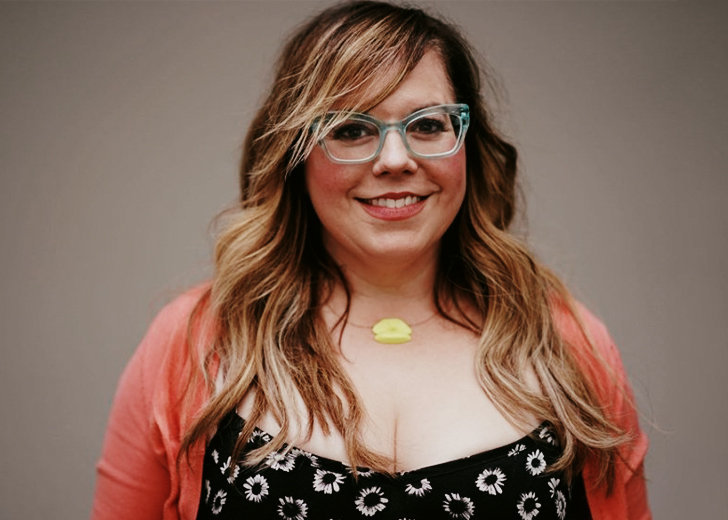 On-screen, Kirsten Vangsness is best known for her character Penelope Garcia, an FBI technical analyst who solves crimes by studying criminals' minds in the American drama series Criminal Minds. Off-screen, Vangsness has amassed thousands of fans who take note of the actress' every little detail.
With such a fan following, it would stand to reason that the gradual weight loss in every passing photo that she uploaded in her social media handles wouldn't go unnoticed. 
Kirsten Vangsness Shared Her Secret To Weight Loss
The blonde beauty, as it appeared in an Instagram post, was on the heavier side during her childhood days. But as time passed, she decided to change that, and her transformation journey began. 
All through the 15 years of Criminal Minds' broadcast, the actress went through gradual weight loss, and fans of the show noticed. 
In 2013, a fan took to Twitter to address this positive change in Vangsness' weight and requested her to "dish the details" on how she did so. However, the actress barely discussed her weight loss in public and kept the secret to herself.
Finally, in 2014 she admitted in a tweet that she had indeed lost some weight and shared her secret that involved reading a book and listening to a podcast by Stephen Renne.
...I lost some weight. I did it by reading a book & listening to a (free) podcast by @StephensRenee .so there. Go forth & educate thyself — Kirsten Vangsness (@Vangsness) August 14, 2014
As mentioned in Renne's book and podcast, the six-week weight loss program that Vangsness followed focuses on transforming the mind instead of suggesting what you should or shouldn't eat. Also, the book is based on the author's personal experience. 
The Actress Chose Natural Ways to Lose Weight
There are various ways to lose weight including vigorous exercise, weight loss pills, and even opting for surgery, but the Criminal Minds actress decided to go for the natural and spiritual way. She had a vegetarian lifestyle for 20 years, but she decided to step it up a notch and began clean eating. Her progress proved that the method she chose was pretty effective. 
The downside to her transformation, however, was that she became a victim of fake ads. The actress spoke up about the fake information circulating on the internet that used her transformation to promote their products.
This is Fakestuff and instead of getting 😡 we use the below as a learning tool to discern RealStuff & Fakestuff. Scientists talking Climate Change RealStuff, this = FakeStuff. ❤ï¸Â. good talk. pic.twitter.com/0VP4v9Ilam — Kirsten Vangsness (@Vangsness) December 11, 2017
Vangsness'

 Worked In Theatres And Won Awards for Her Stage Works

Vangsness has been overweight most of her life, and because of that, she grew up as a timid teenager until she began acting. The TV actress is a member of numerous theatre companies. Currently, she is an active member of Theatre of NOTE, where she has been a longtime member and served as the president of the Art Board. She also earned the coveted Golden Betty Award. 

Talking about Vangsness' stage works, she has made appearances in Perfuct and The Book of Liz, among various other plays during her early days in Theatre of NOTE. She even bagged the LA Drama Critics Circle Natalie Schafer Award for the best emerging comic actress in 2005.

Two years later, in 2007, the actress won the Garland Award for best actress for the West Coast premiere of Neil LaBute's "Fat Pig" at the Geffen Playhouse.