Kirby Howell-Baptiste Wants to Portray Characters with Real Emotion and Character
'Killing Eve' actress Kirby Howell-Baptiste has played a wide range of characters with multiple layers to their personality. She feels fortunate for being cast in the roles that she has played and has expressed her interest in playing a dislikeable character.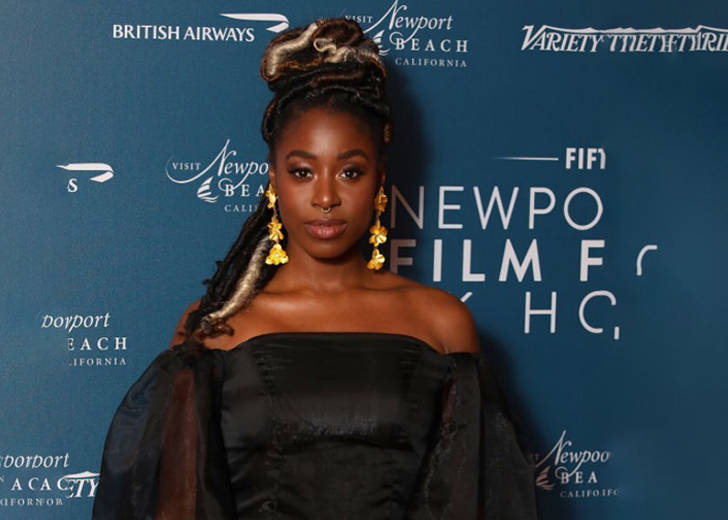 Kirby Howell-Baptiste dreamed about being an actor when she first attended a community theater center at the tender age of 10 or 11. Now, she is a well-recognized actress with a notable presence in multiple shows and movies.
From Downward Dog (2017) to Killing Eve (2018) and The Good Place (2018-2020), Howell-Baptiste has portrayed an incredibly diverse range of characters in her roles. The actress has expressed her keen interest in filling in the shoes of characters who represent the diversity present in the real world instead of the ones who fall into generic tropes or archetypes. 
And with that aim in mind, Howell-Baptiste has talked about her plans of writing and creating her own projects to have more control over the development of characters she would like represented.
Howell-Baptiste Move To Los Angeles To Be With Her Partner Led To Current Fame
Before the Killing Eve actress decided on becoming an actress, she wanted to be all of the following three things: a teacher, a lawyer, and a hairdresser. But her professional aspirations changed when she attended a community theater center, a career choice which her family seemed to be supportive of.
Howell-Baptiste was then enrolled in acting classes at the Anna Scher Theatre (now known as Young Actors Theatre) by her mother when she was 12 years old. She then went on to further study acting at the East 15 acting school.
Till then, she had a decent experience in theatre and had even starred in Echoic; a devised West End play with Talawa Theatre Company. But what led to her current success in the movie industry was her decision to move to Los Angeles in 2011 to be closer to her long-distance partner. In LA, she studied at the Lee Strasberg Theatre and Film Institute and eventually found her place in movies and shows.
She Wants To Try Playing A Dislikable Character
Ever since she moved to Los Angeles and began acting professionally, Howell-Baptiste has played a wide range of characters. From Sasha Smith, a wannabe actress in Barry (2018-2019), to Simone, a brilliant neuroscientist thrilled at the prospect of exploring the unknown in The Good Place (2018-2020), the actress has breathed life into various well-written characters.
When talking to Essence, Howell-Baptiste said that she's fortunate to play a range of characters that add to the richness on-screen and reflect the real world more accurately.
I have been really fortunate. I have played a range of characters, roles that could be played by anyone and I think some years ago, they would have maybe not been cast as black women. But I think casting is opening up and I think Hollywood is opening up and so we are in a place where we are reflecting the real world a little bit more.
She further added that an increasing number of people were being represented, which was a great thing. And on that same note, when talking to GQ, Howell-Baptiste said that she wanted to play a slightly dislikable character because people can be a bit of an asshole at times.