Kimberley Sustad's Husband Is Supportive And Incredibly Proud Of His Wife's Career
Kimberley Sustad is one of the uprising actresses. She has played in numerous TV movies and shows. Her success's credit goes mainly to her husband who always supports her. Her husband, Scot Sustad is a very successful entrepreneur. Also, Kimberley shares two beautiful daughters with her husband Scot.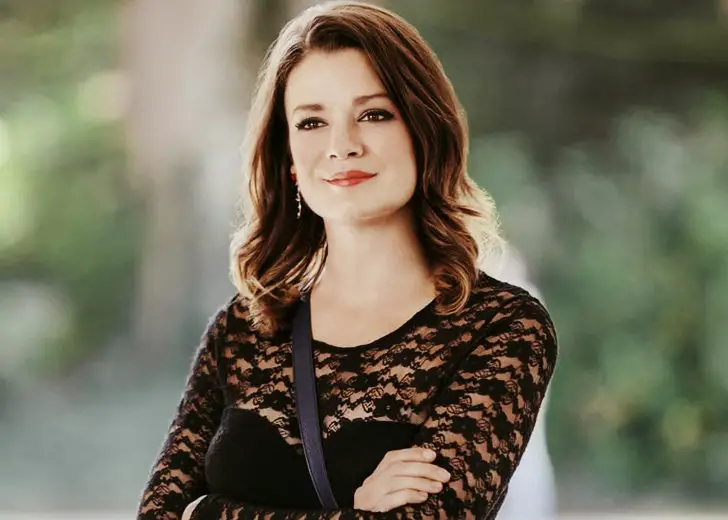 The Wedding Every Weekend star Kimberley Sustad has been married since August 9, 2004. And, since the time, she has been highly supported by her husband to grow in Hollywood.
But, the question remains: who is Kimberley Sustad married to? How does her husband support her, and what does he do? Well, find all the answers today!
Kimberley Sustad's Husband Is An Entrepreneur
The Canada-born actress Kimberley Sustad is married to a fellow Canadian, Scot Sustad.
Originally from Arvada, Colorado, Scot is an entrepreneur. The Trinity Western University alumnus is the former CEO and Co-Founder of Adventure Teaching, a company located in Vancouver, Canada Area. He is also the former CEO and Co-Founder of The Arrival Store Inc., a business institute based in Seattle, Washington.
Currently, he serves as the CEO and Co-Founder of Digital Hot Sauce Inc. and the Co-Founder of Brands For Better. He has been involved in the first job since April 2014 and in the latter since April 2018.
Kimberley Sustad Makes Her Supportive Husband Proud
Kimberley 'Starmer' Sustad debuted through the TV movie Thunderballs in 2011. Since the debut, she has appeared in more than 30 TV shows and movies. Let's say, with new credits like 2018's Travelers (TV Series), 2019's Unspeakable (TV Mini-Series), 2020's Christmas by Starlight (TV Movie), and 2020's Wedding Every Weekend, her career is blooming.
Thankfully, her uprising career has been wholeheartedly supported by her husband. Be it in events or award shows; he always accompanies her.
And if that's not enough, her partner proudly praises her whenever possible. For instance, on April 15, 2014, Scot Instagrammed a picture of her where she was ready to give a shot for one of her movies/series. Then, in the caption, he put a "proud husband" hashtag after saying it was his first time seeing his wife do her "thang." 
Moreover, Kimberley's husband's pride is apparent in his Facebook posts. On August 8, 2020, he shared a promotional post of his wife's movie 'Wedding Every Weekend,' which was—at that time—scheduled to be released on August 15, 2020. Then, through the caption, he said, "She never ceases to impress me."

Kimberley's husband, Scot Sustad, promotes her movie and praises her through a Facebook post in August 2020 (Source: Scot Sustad's Facebook)
Well, with her acting stints and success in the movie industry, Kimberley has indeed made her husband proud. And, by promoting her work through social media coverage, her partner has undoubtedly been a supporting pillar for her.
Kimberley Sustad Has Two Daughters, 

Both Enrolled in Primary Education

Kimberley—with her husband Scot—is a mother of two.

She welcomed her first child, a daughter named Vienna Sustad, on June 12, 2015. Following a gap of almost two years, on May 24, 2017, she welcomed another baby girl in the family and named her Aria Royal Sustad or just "Ari" in short.

As of 2020, her first daughter is five years old, and her second daughter is three years old. They are both enrolled in primary education. Vienna went to her School for the first time on September 15, 2020, and Ari went to her pre-school for the first time on September 16, 2020.

Kimberley Sustad and husband, Scot Sustad, prepare their older daughter, Vienna, for her first day in school on 15 September 2020 (Source: Scot Sustad's Facebook)
With an uprising career in hand, a beautiful family-of-four, and a supportive husband by the side, it can be only estimated that Kimberley Sustad is going to succeed more and make her partner prouder.