Kenny Wormald And His Wife-To-Be Lauren Bennett Are Irresistibly Cute!
Kenny Wormald, best known for his role as Ren McCormack in 2011's Footloose, has been known to keep his romantic life under wraps. It was especially the case when he was married to his former wife Danielle De Silva. Now, the news of his engagement with English singer and dancer Lauren Bennett has gone public.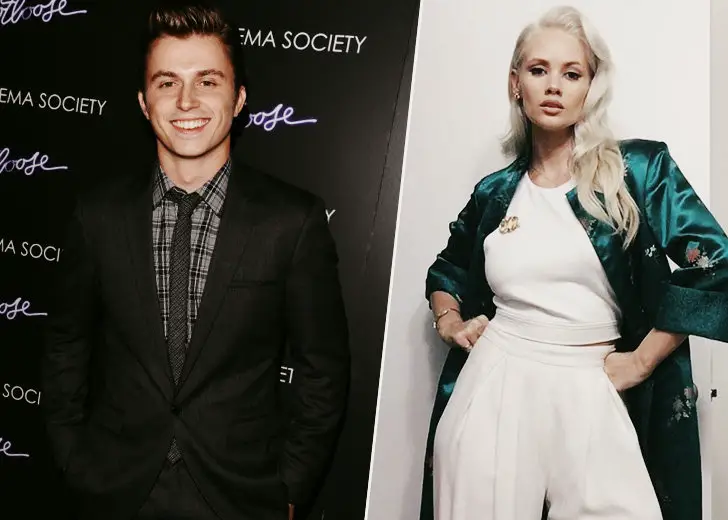 Kenny Wormald, best known for his role as Ren McCormack in 2011's Footloose, has been known to keep his romantic life under wraps, at least it was the case when he was married to his previous wife, Danielly De Silva.
However, this time around, the Fear Of The Walking Dead star garnered a lot of love from his fans when the news of his engagement with English singer and dancer Lauren Bennett went public. Lauren is also the mother of his only child Harlow Bennett Wormald.
Kenny was Married to Danielly De Silva; a Wife No One knew He Had
Let's start from the beginning. Kenny Wormald married Danielly De Silva in July 2014 in a secret ceremony. Not much is known about their life together as a couple, but one this is for certain—they were not meant for each other.
After a little more than a year since they tied the knot, Wormald separated from his then-wife in September 2015. Blast reported that the couple finally decided to go their separate ways by filing for a divorce in the first week of December 2019.
According to the outlet, Wormald revealed in the divorce paperwork that he and Danielly were simply incompatible. He cited irreconcilable differences as the reason for the split.
They understandably had no children together in their short marriage, so there were no custody battles fought. However, the outlet further disclosed that Wormald was actually seeking spousal support from his ex-wife.
Kenny Re-Found Love with Singer Lauren Bennett
In the four years that the couple spent separated, Wormald went back to his longtime ex-girlfriend Lauren Bennett. He, being himself, has managed to keep his previous relationship with Lauren under wraps. Still, in a 2017 post by Lauren, she revealed that they were together when Wormald was shooting for Footloose.
On July 28, 2017, Lauren took to her Instagram to show her love to Wormald on his birthday. In the captions, she disclosed the origin of the adorable monochrome snap.
"HEPPEH BERZDAI! To the beauty boy @kennywormald took this pic back when you were shooting footloose, u can see the leftover eyeliner hehe... SO PROUD OF YOU, you're the BEST...love you!"
Lauren and Kenny Wormald are an Irresistibly Adorable Couple
Things only went better from there on out. Two years later, on March 30, 2019, Wormald revealed to his fans over at Instagram that he was expecting a baby with the English blonde. He decided to keep the announcement short and captioned, "New addition coming soon!!!" followed by a babyface emoji.
However, the accompanying picture spoke a thousand words. The snap framed the beautiful Lauren and the proud father to be comparing their bellies. While Wormald was busy charming the camera with his infectious smile, Lauren could not help but look at the love of her life in the most adorable of loving gazes.
As romantic as that sounds, the best part of their story comes a few months later, on June 30, 2019. This was the day that the soon-to-be mother, Lauren, took her Instagram by surprise.
The Babyshower Turned Into A Surprise Engagement Party!
The Instagram feeds of her seventy-three thousand followers were stunned at the news of her baby shower that turned into a surprise engagement party. Yes, that's right, he proposed in a baby shower!
The post depicted Lauren in an almost spiritual trance as she donned a simple white lace dress while sitting cross-legged, hands on her lap, a crown of white flowers on her head, flowing blonde locks, and an unexplainable clarity on her face. That expression could only be outdone by what she felt on September 6, 2019—the birthday of their baby boy Harlow Bennett Wormald.
The news of Kenny Wormald's divorce with Danielly De Silva can be taken as a reminder to the fans that he and Lauren are soon to be seen together in a nuptial ceremony.