Kelly Hu Once Revealed That Her Secret to Looking Youthful in Her 50s Was Her Not Having Children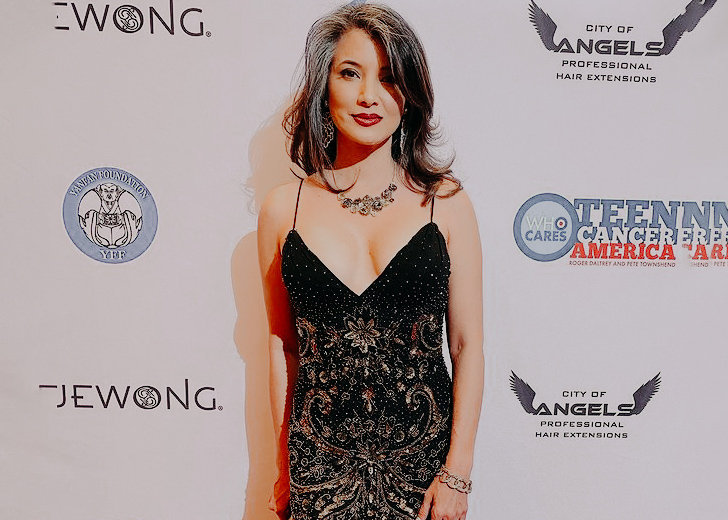 The Scorpion King actress Kelly Hu, who is currently in her 50s, revealed the secret behind her timeless beauty. The secret? Not having kids of her own!
The actress also mentioned that for her, her age is a badge of honor.
Kelly Hu on Not Having Children
In a press conference, the X2 star explained that her secret to her youth was not having children.
The actress mentioned the merit points of not being a parent — getting enough sleep and having her own life and time. 

Hu credits her age-defying beauty to not having children. (Photo: Instagram)
Furthermore, Hu clarified that it wasn't that she hated children; she adored them.
I mean, kids are great... I think that's really what helps is just my attitude on life. I think I have the best life anybody in the world and that sort of [thing,] I think radiates.
However, she believed she had the best life and was happy even when not having children. And her mentality and happiness radiate in her skin, which is the secret to her timeless beauty.
Kelly Hu Embraces Her Ascending Age
In the same conference, Hu addressed she was incredibly proud of her age and revealed that she wore it with pride.
Besides, the actress confessed she was not a fan of hiding her age and recommended the same for everyone.
Hu shared that despite the restrictions set by the society on how a 50-year-old should dress and act, she rewrote her own version of how it was for her.
The actress encouraged women, and everyone in general, to rewrite their own versions of what a certain age looks like rather than sticking to society's expectations. 
Is Kelly Hu Married?
Hu has dated a few men in the past. According to sources, the actress has been in three relationships up until today.
Her first publicized relationship was with businessman Ahmad Ali Moussaoui. The two started dating in 1996 but had a falling out within two years of being together.
Soon after her break up with Moussaoui, the actress dated Gordon Gilberstan in 1999, who was later appointed as her personal manager. Unfortunately, their relationship was very short-lived.
The most recent and longest relationship that Hu has had was with musician Mitch Allan. The couple were spotted together at numerous events and seemed happy with one another. However, they broke up back in 2016.
Following their separation, there haven't been any updates on the actress's love life. That is to say, Hu is apparently unmarried.
She has never mentioned having a husband or boyfriend on her socials or interviews.
Having said that, she once talked about her love life in a Twitter post. There, she clarified she had never dated someone else's husband or boyfriend. 
The post read, "I have never knowingly had an affair w a man who was attached." She also expressed her shock at how many of her friends were knowingly dating someone else's husband.