Kellie Martin's Experience of Losing Sister to Lupus Shaped How She Is Raising Her Daughters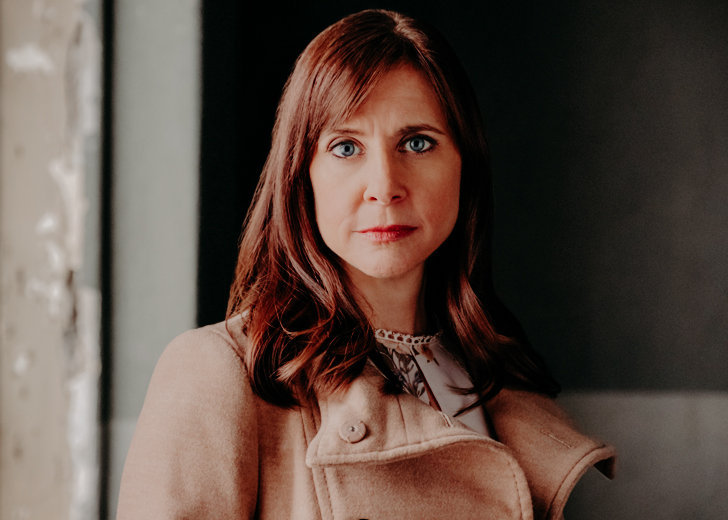 Kellie Martin is best known for playing Lucy Knight in the TV series ER from 1998 to 2000.
While the show focused on the stories of doctors and nurses of Chicago's County General Hospital, the actress isn't so far removed from her role.
Having lost her sister Heather Martin to Lupus in 1998, she has been a spokesperson for the American Autoimmune Related Diseases Association (AARDA) for about 20 years.
And Martin's experience of losing her sister and best friend to autoimmune diseases has shaped the way she raises her two daughters. 
Kellie Martin Sister's Death Made Her Leave 'ER'
Just as she began acting in ER, her younger sister Heather died of Lupus the same year. Heather was at the age of 19 at the time of her death.
The incident drove her to leave ER just two years into the show, as it was hard for her to act in a hospital setting.

Martin with her late sister, Heather Martin. (Photo: Instagram)
Martin has since become a national spokesperson for the American Autoimmune Related Diseases Association (AARDA).
In 2012, she urged patients and their families to get involved in the first-ever national "Autoimmune Walk: Linking Together for a Cure" campaign.
The actress has also contributed to the cause of bringing awareness of over 100 autoimmune diseases plaguing over 23 million Americans. 
In addition, she and her husband partnered with the Yale School of Medicine to set up the Heather Martin Education Fund in Rheumatology in 2018. 
The fund was set to help YSM students, residents, and fellows who were passionate about Lupus research. 
Martin announced the campaign in what would be her late sister's 40th birthday. 
"Grief is ugly, and the only way I know how to turn it around is to help," she captioned the post.
Kellie Martin Wants Daughters to be around Animals
Being a spokesperson for AARDA and a mother-of-two, Martin puts in extra effort to ensure that her children are protected from autoimmune diseases.
In an interview with Closer Weekly, the actress shared she wanted her daughters to be around animals, as it was a big part of protecting people from autoimmune diseases.
She explained she had a barn with three goats, four pigs, two horses, a tortoise, a dog, and a bird in Southern California. She would let her children be in the barn. 
A big part of protecting people from autoimmune disease is being around animals, so we want to make sure our girls are.
Martin is a mother to two daughters. Her first daughter, Margaret Heather Christian, was born on November 4, 2006, and her second daughter Olivia James Christian was born on February 13, 2016.
She welcomed her children with her husband, Keith Christian. The two have been married since 1997. 

Martin with her husband, Keith Christian, and children. (Photo: Instagram)
On 2021 Father's Day, Martin dedicated a sweet post for her husband on Instagram. She uploaded a photo featuring her daughter and her husband, and in the caption, she praised her spouse for being a great father.
"You put all of your heart into being a dad," she wrote. She also added that her family loved and adored him. 
Kellie Martin Bought an Online Toy Store
The ER actress had become a regular at Romp after purchasing a wooden camera for her daughter. She loved all the old-fashioned and creative toys sold at the store. 
She had previously had trouble finding safe toys that weren't plastic or battery toys. 
And so, Martin decided to buy the store, as she didn't want Romp to shut down. 
Her lawyer-turned-cattle rancher husband agreed with her and contacted the previous owner. After two months, Martin and her husband owned the online children's toy store.