Kai Greene's vegan diet controversy reignited over new Instagram post
One of the biggest and strongest bodybuilders in the world, Kai Greene surprised the world when he switched to a vegan diet after watching the Arnold Schwarzenegger produced movie Game Changers. But recently, he is seen promoting meat products on his Instagram handle that raised many questions.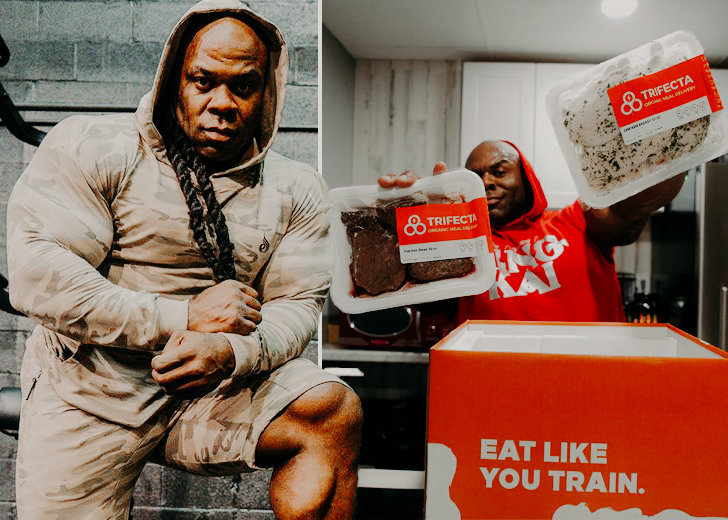 One of the most muscular bodybuilders globally, Kai Greene, surprised the world when he switched to a vegan diet after watching the Arnold Schwarzenegger produced documentary Game Changers. But recently, he was seen promoting meat products on his Instagram account, raising many questions amongst his fans.
Greene Started a Plant-Based Diet as a Seven Day Trial
Like most bodybuilders, Greene also consumed a protein-based diet consisting of meat, eggs, and plenty of other animal-based food items. However, he wanted to try a different route by skipping those animal-based products and taking on an all-natural plant-based regimen. He embarked on his vegan journey in October 2019 after getting inspired by a Netflix original, Game Changers.
After watching the popular pro-vegan documentary, Greene asked his fans on Twitter if anyone had experiences regarding the diet and even revealed that he was doing some research himself.
Thinking about going on a plant based diet. Still doing some more research. Anyone here have experiences with it ? — Kai Greene (@KaiGreene) October 21, 2019
James Wills, the narrator of the documentary, replied to the tweet and asked Greene to message him personally as he had the best team for providing plant-based nutrition. "DM me on Instagram," he said. "I can have our science team/sports dietician help with whatever you need. No one has more info on this than our team when it comes to optimizing performance with plant-based nutrition."
Soon after, the athlete announced on Instagram that he tried a plant-based diet for a week. He shared a post that featured his amazingly built body eating an animated broccoli emoji and wrote "Go Vegan" on the side. The then proud vegan went on to add a humorous caption that read, "I always knew the Green in my last name would mean to stand for something #FeelingProud #GameCHANGER."
The bodybuilder also posted a tweet in October 2019 where he endorsed his new vegan diet and warned his opponents that  2020 would be different.
Similarly, another one of his Instagram posts was a picture of Popeye the Sailorman. Accompanying the photo, the caption described how Greene could associate with the fact that the world turned its back on him when his name was used to sell chicken instead of spinach.
Greene Started Promoting Veganism
The big man even urged his fellow sports star and four times Europe's Strongest Man, Júlíus Björnsson, to join the vegan gang. Greene shared a picture of Björnsson on his Instagram in October 2019 and invited him to try a plant-based diet to see better benefits.
you gotta try the plant-based diet, @thorbjornsson Look at gorillas, bro they only eat plants! All joke aside tho, a vegan diet is more effective for a strongman than a bodybuilder - so you'll see better benefits than I would.
Björnsson replied to the post and said that he might give it a try for a week as big names like Greene and Schwarzenegger approved the diet. He wrote, "Definitely an interesting topic! I might as well give it a try for a week on my offseason."
Not only that, the post also inspired the Diesel Brothers from Discovery Channel to give veganism a go. They replied, "I may just try this @kaigreene."
However, the fans had many questions about whether Greene really opted for the vegan route or was it just a promotion stunt. In a Reddit discussion from early 2020, one user commented, "Was a vegan supplement promotion. Went back to meat immediately after," while the other said, "He probably got paid to do it for GameChangers." 
Not a Vegan Anymore?
While there have been many questions if the bodybuilder stuck to the plant-based diet or not, it seems like he went back to his old non-vegan diet. In a recent post shared by the athlete on January 8, 2021, he was seen flaunting his meal that consisted of flat iron steak and chicken breasts.
The post was a brand promotion with Trifecta. Greene hasn't officially said whether he's still a vegan or not, but his followers were not afraid to raise questions regarding his veganism. One of the top comments read, "What happened to vegan?" while the other read, "Nice "Vegan" meal!!!" taunting the athlete.