Justice Smith Wants the World to Know That He's Not Will Smith's Son
Justice Smith has denied the ridiculous rumor associated with him and legendary actor Will Smith. The actor has renounced the rumors about being Will Smith's son on several occasions.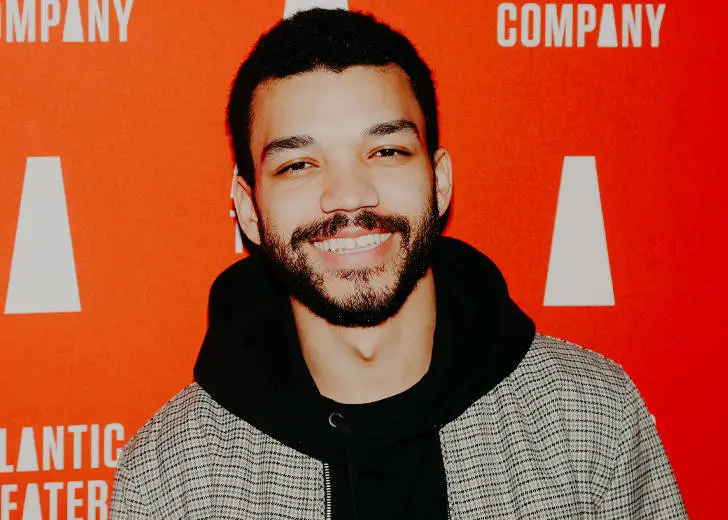 All The Bright Places actor Justice Smith has commented on the ridiculous rumor about being Will Smith's son.
In his interview with BuzzFeed Celeb, the actor recalled some weird instances where people would talk to him about his 'father,' assuming he was Will's son.
Not That Smith
Following the release of the Netflix movie All The Bright Places, the actor and his co-star appeared in a BuzzFeed Celeb interview on March 2020, where they discussed the first incorrect rumor they had heard about themselves.
Justice quickly mentioned that given his surname, his first incorrect rumor was being addressed as Will's son.
In the video, the actor talked about a hilarious incident where he was confronted by a cab driver about his 'dad.' Recalling the incident, the actor said that the driver complimented his father, which left Justice wondering how the driver knew his father.
Later, as their conversation progressed, the actor figured out that the driver was assuming him to be Will's son.
Justice, in the interview, said he didn't have the heart to deny the assumption as the driver seemed happy about the whole situation.
Besides, the actor even mentioned that he once saw a video essay made by someone claiming that Will was indeed Justice's dad, and Justice was pretending not to be related to the mega-star because of the fear of being called out for nepotism.
The actor, in the video, confirmed that he is not at all related to Will.
 The video isn't the first time Justice had denied being related to WIll. In September 2016, Justice went as far as posting a Tweet denying the rumor of him being Will's son. 
hey guys love u I'm not will smiths son if you come up to me telling me stories of "my father" I will have no idea what ur talking bout — Justice Smith (@standup4justice) September 7, 2016
Not only that, Justice's Twitter bio reads "Human Person Actor Thing //not will smith's son"


Justice Smith's Twitter Bio (Source: Twitter)
Justice Belongs To A Bi-racial Family
The actor's reply in one of his Tweets from March 12, 2018, revealed that the actor belonged to a multi-racial family. He stated that his parents came from different racial backgrounds - his mother was white, his dad was black, and his stepmother was Filipino. 
White Mom, black Dad, Filipina step mom i have siblings that are half Italian, half Filipino, full black, full Filipino. I feel u hahah — Justice Smith (@standup4justice) March 12, 2018
Recently, on the occasion of Mother's Day, justice posted a compilation video dedicated to his mother. There were pictures of their family and a couple of pictures of his dad in the video, who definitely isn't Will Smith.