Joyce DeWitt Grew To Be Far More Than The Expected Married Woman
Joyce Dewitt has often challenged societal norms and negotiated life choices on her own terms. Her attitude goes back to when she first rebelled against her father's will to join Hollywood. Now, even 44 years after she first got her big break in Three's Company, Dewitt waits on no man.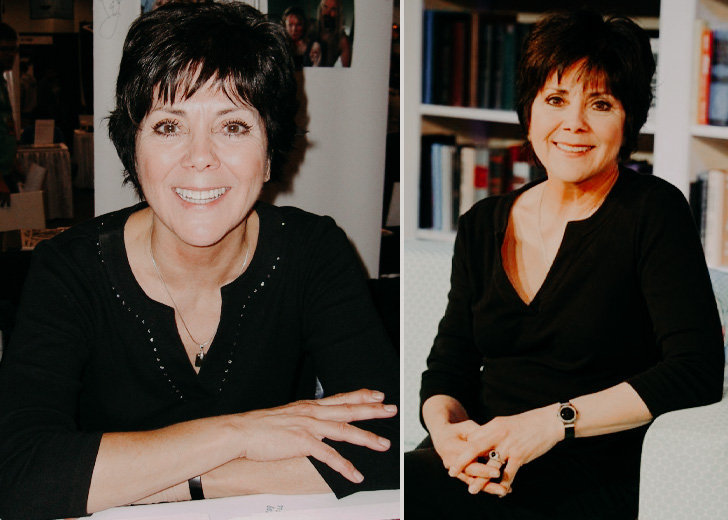 Joyce Dewitt made the first theater performance of her life at the young age of 13 and was completely mesmerized by the world of theater. The Three's Company star was hooked into acting, so much so that she even rebelled against her father's will to join Hollywood.
The veteran actor's passion lay in theater but fate took its turn and landed her in Hollywood's sets with the famous sitcom Three's company. A strong female character, Dewitt, has often challenged societal norms and has negotiated life choices on her terms.
Joyce DeWitt Was A Lady Ahead Of Her Times
Back in her heyday, the ABC sitcom's star was a versatile actor and a fierce woman way ahead of time and general convention.
Joyce hails from a time, which wasn't accommodating to a woman's dream. So when she finally told her father about harboring a dream to be an actress, her old man didn't take it well.
Remember this was a time when women either got married or became a nun. The idea of an actress's independent lifestyle was terrifying to him [father].
Born to Paul and Norma Dewitt, the actress was raised in Indiana with her six siblings. While not much is known about her upbringing or her parent's supposedly strict nature, Joyce's father wasn't particularly enthused about a career in Hollywood.
However, remaining true to her passion, the budding actress followed the dream despite daddy's disapproval. She eventually majored in theater at Ball State University before relocating to California in 1974 to earn her master's degree from UCLA.
The decision to become an actress, however, was fraught with challenges. Once in an interview with The Spec, the veteran actress talked about facing countless challenges going from audition to audition for an opportunity on-screen. The sitcom star recalls how she set off on a journey across the country from getting a $50 car, to renting an apartment in L.A., to finally enjoying the freedom and the independent lifestyle away from her family.
But regardless of those early arguments with the family about career choices, the actress developed a very close relationship with her parents later. In a conversation with Jim Longworth, the actress discussed how she still talks with her father on a daily basis.
Obviously, the parents have nothing to complain about, given how the former stage actress's career took off. Initially, Joyce had to work as a legal secretary to make ends meet as a struggling actress. But the move to LA eventually landed her in a production of Stop the World, I Want To Get Off, before stumbling upon a pilot for Three's Company. She got cast in the show as the smart, easy-going roommate Janet Wood, and the rest is history.
Dewitt Never Wanted To Wait On Any Man. And She Didn't
Given Dewitt's low-key persona, the former starlet's past or present love life isn't as well-documented. However, the actress was involved in a rather rocky relationship with the My Girl actor, Ray Bektenica.
The sitcom actress and her former lover split when they had a difference of opinion. DeWitt couldn't accept the role of just a home-maker. Although she gave it her best, the rebel in her did not let her settle for the conventional.
In an interview with People back in 1980, on her relationship with Ray Buktenica, DeWitt commented:
My self-esteem and self-confidence had disappeared. I gave them away. But he thought I was spoiled, and he wanted to be waited on hand and foot. I didn't have time to clean the house and fix dinner and wait on him; I don't intend to do that again for any man!
The talented woman hadn't gone against her parent's will to be an actor, only to be confined to household chores. At a time when misogyny was normal, Dewitt rebelled out for equality in the best way possible.
The two were in a serious relationship for seven long years before she finally called it quits. It's unclear if the actress ever married after her long relationship with Buktenica.

Ray Buktenica and Joyce DeWitt circa 1980 (Source: Getty Images)