Reporter Jonathan Lemire and Wife Carrie Melago Share Common Interest in Journalism
Jonathan Lemire's family of four includes a wife and two sons.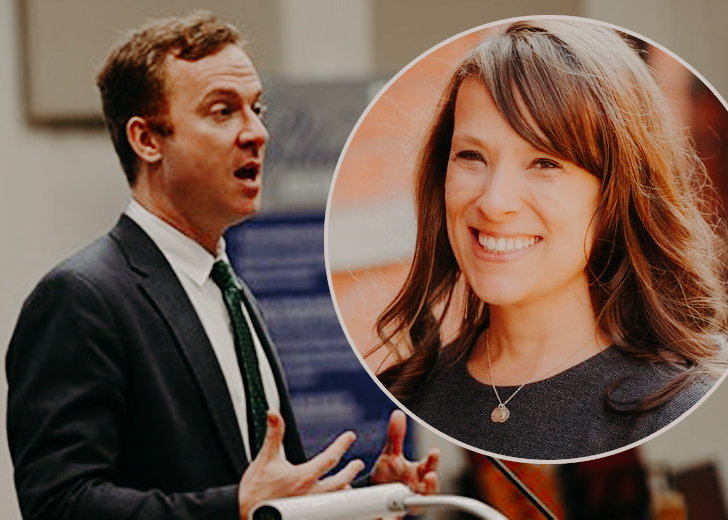 Jonathan Lemire and his wife Carrie Melago wouldn't have ever met, let alone get married, if not for their dying passion for journalism. Lemire is a reporter and political analyst for MSNBC and NBC News while his partner is the managing editor of local news, Chalkbeat.
They have been married for over 12 years and are parents to two young boys. 
They Met in a Media House
Lemire and Melago first met when they were working as reporters at the New York Daily News. Thanks to their shared interest in journalism, they quickly became close friends. One thing led to another, and the pair eventually fell in love.
After dating for a while, they took their relationship to the next level.
On September 27, 2008, the couple shared the wedding vows in an intimate ceremony amidst close guests at the Oratory Church of St. Boniface in Brooklyn. Their marriage was officiated by Rev. Joel M. Warden, a Roman Catholic priest.
Besides having an undying love for each other, they also have a healthy amount of respect for their professions. For instance, on February 13, 2018, when Melago tweeted she was joining Chalkbeat as their managing editor, her husband retweeted it with a cute "Proud of you."
Are Blessed with Two Sons
Lemire household comprises two children, both sons.
Although Lemire and his wife are experts at breaking news to a mass, they are quite secretive about their kids. They are yet to disclose any details on either of their sons, aside fact that her older son was born in 2012. 
Melago has, however, shared her experience of motherhood, especially about the first few months of being a new mother. She penned an article on Washington Post by comparing her own experience and depiction of motherhood troubles in Netflix's The Letdown in May 2018. 
As a supportive husband, Lemire shared the article through his tweet on May 15, 2018. He also stated how proud he was of his wife for being an amazing mother to their sons.
So proud of my wife, @carriemelago, an amazing mom, as she writes in the Washington Post about the overwhelming first months of motherhood and the help that other moms provided https://t.co/MzoyZZLvD8 — Jonathan Lemire (@JonLemire) May 15, 2018
As of now, the family of four live in their Brooklyn, New York home.
Their Career in Short
Apart from having a satisfying marital and parental life, the pair also has a successful career. As for Lemire, he started his journalism career after graduating from Columbia University. During his initial days, he worked as an intern at the New York Daily News.
Later he was hired as a reporter. He served the media house for over a decade, covering important topics such as the 9/11 terrorist attacks, the 2012 presidential election, and City Hall.
In 2013, the Massachusetts native joined The Associated Press as their White House reporter, where he is still currently working. Besides that, he is also a political analyst for MSNBC and NBC News.
As for his wife, Melago is a University of Maryland graduate who started her career by joining the New Haven Register. Later she worked with The Wall Street Journal for a brief period and then moved to New York Daily News, where she worked for close to five years.
I can't thank my brilliant, generous colleagues @WSJ enough for the past 5+ years. It's been an honor to work in this newsroom. — Carrie Melago (@carriemelago) February 13, 2018
After her tenure at the New York Daily News ended in 2018, she joined Chalkbeat in March 2018 as their managing editor.