What Is Joe Pera's Net Worth? What Is The Theme Of 'Joe Pera Talks With You'?
Joe Pera is a brilliant comedian who has managed to capture the hearts of millions with his heartwarming and funny jokes. Starting from his days as a stand-up comedian, he has transitioned into television and made several mini-series and shows, with the most popular being Joe Pera Talks With You.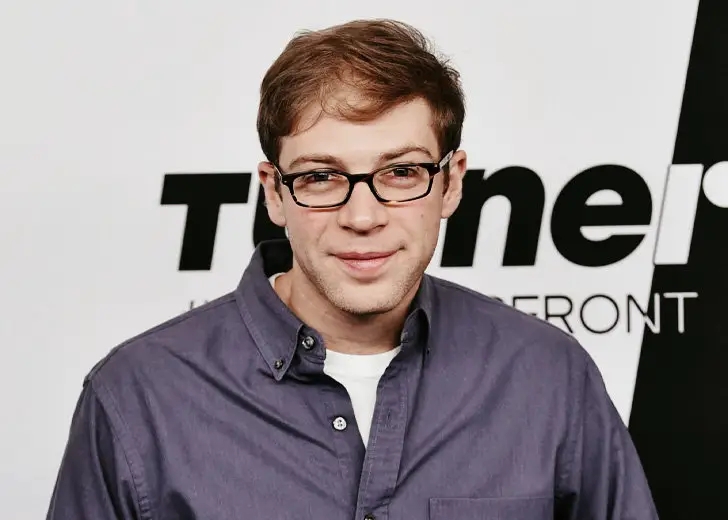 Joe Pera is an American comedian with his own unique style and stage presence. Straying from most mainstream comic methods, Joe brings together laughter amidst heartwarming moments and goofy humor. His jokes are good-natured, caring, and heartening while never losing the fun factor.
From his very first appearance in Comedy Central's Up Next in 2013, he has let his persona as an extraordinarily awkward but genuinely lovely guy take over whenever he's up on stage or in front of a camera. And still to this day, this persona of his continues to spread laughter and love.
"Joe Pera Networth" is One of the Popular Searches about Him Online
Joe Pera success in his comedic career was never instantaneous; it traces back to the efforts he put when he was just an individual dreaming about making people laugh professionally. Now, fans are bedazzled by Pera's unconventional style of comedy and want to know everything about the character comedian—including his net worth. 
But little they know that Pera has built a career to let people know that they could even enjoy mundane aspects of life. For him, his age must be kept as a  matter of sheer comedy, and this theory applies to everything Pera does in his public interviews and comedy. It is difficult to understand his real-life personality, which he may perhaps deem as overly multi-layered dimension and not compatible with his comedy or his character from Joe Pera Talks WIth You.
This theory may apply to all the other aspects of his life: from his income, upbringing to personal life. He would rather talk with you about grocery shopping, sauces, Christmas trees, or cookies, instead of combating the complexities of life.
 In that context, his net worth remains undisclosed to the public. But what every Joe Pera fans can do is learn about his flight to success to understand how he went on to be successful and how he earns both fame and money along the way.
How Joe Pera got into the World of Comedy? 
Pera first got into comedy during his college days. He secured three victories in the Ithaca College Annual Stand-Up Competition during his undergraduate years.
Later, he pursued comedy in the New York comedic scene from his participation in open mic nights.
From there, he would go on to in Comedy Central's first-ever nationwide talent hunt for stand-up comedians, Up Next. Joe climbed up his ranks in the competition while garnering attention for his sweater-wearing persona and grandfatherly delivery of jokes. His style was much loved, and he survived till the finals, where he was beaten by contestant Ali Siddiq for the grand prize.
Over the next few years, Joe took his deadpan expression to make three mini-series: Perfect Week (2014) hosted by JASH, The Pancake Breakfast Critic (2014) sponsored by MTV, and How To Make It In USA (2015). Throughout all of these mini-series, Joe retained his wholesomeness while pushing the comedic factor up a notch.
In 2016, Joe made Joe Pera Talks You to Sleep, an animated infomercial hosted by Adult Swim. The 11 and a half minute video resonated with millions of people and pushed him into the spotlight. His mild jokes and low key stories delivered in a gentle yet impactful manner endeared him to many.
Following the success of Joe Pera Talk You to Sleep, he did another infomercial named Joe Pera Helps You Find the Perfect Christmas Tree. Two years later, in 2018, he made Joe Pera Talks With You, where he was joined by the likes of Connor O'Malley, Gene Kelly, and Jo Firestone.
The show received much love from viewers and critics alike and had its second season premiered on December 6, 2019.
What is the Theme of Series "Joe Pera Talks With You"?
Joe Pera Talks With You is a comedy television series on Adult Swim that entered into development following the success of Joe Pera Talks You to Sleep. The series follows Joe Pera, who portrays the role of a fictionalized himself, but with an added attribute of a middle-school choir teacher.
His character explores mundane subject matters that he is passionate about, like toast, sausage, bacon, maple syrup, waffles, and so on. The 11 minutes episodic show is simple, yet kind-hearted and entertaining. And like the title of the series shows, it is just Joe Pera talking about the things he finds joy in his everyday life.
Joe Pera's Instagram Reveals his Undying Love for Tomatoes 
Just like in his shows, Joe continues to show his quirky personality on social media. A single scroll through Joe Pera's Instagram account, and one can clearly see that he has somehow fallen in love with tomatoes! Even his bio states, "A new tomato every day."
From different forms of art to dishes made from tomatoes or just raw tomatoes lying around, Joe's account is a wholesome tribute to everyone's favorite debatable fruit (or is it a vegetable?).