Joe Buck's Net Worth Is Sure to Skyrocket If He Lands the 'Jeopardy!' Host Job
Joe Buck might be the next host of the hit game show 'Jeopardy!'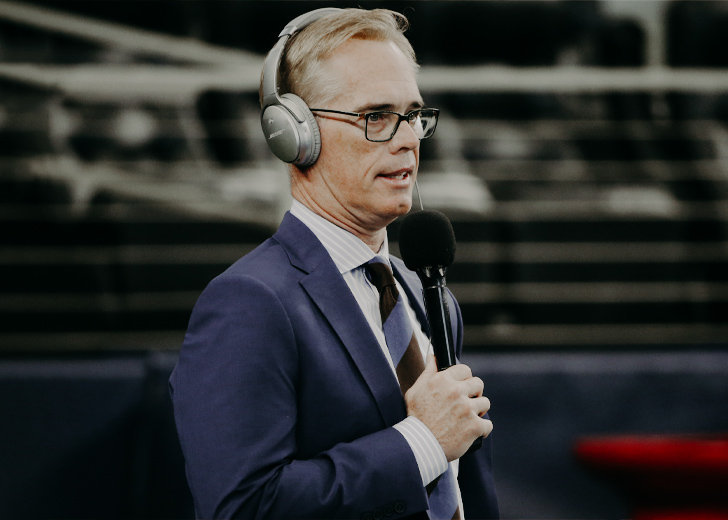 Fox Sports's play-by-play commentator Joe Buck will be joining the long list of guest hosts for the fan-favorite quiz show Jeopardy! sometime in the summer of 2021.
Granted, not everyone was thrilled about the idea of the sports commentator landing the gig, but if he does manage to secure the job, it could add some serious padding to his bottom line. 
Buck in Line to Becoming Next Host
Following the death of the legendary game show host Alex Trebek, many celebrities have taken on the role of Jeopardy! guest host, including the likes of CNN anchor Anderson Cooper, Green Bay Packers quarterback Aaron Rodgers, Dr. Oz Mehmet, Katie Couric, Ken Jennings, 60 Minutes host Bill Whitaker, Buzzy Cohen, Mayim Bialik, Today co-anchor Savannah Guthrie and CNN's Dr. Sanjay Gupta.
Out of all those famous names, Joe Buck was one of the few shortlisted for the permanent job as reported by The New York Post sports columnist Andrew Marchand. 
That being said, Sony Pictures Television, the producer of Jeopardy!, has not made an official statement on the matter. 
Buck is more than qualified for the job, with quite a few feathers in his cap. He has been the voice of the World Series for Fox since 1996 and multiple NFL Super Bowls on the network since 2002. Luckily, the possible Jeopardy! host would not have to leave those roles behind even if he lands this gig. 
Trebek Made $18 Mil. Every Year
Not to mention, the sports commenter would also receive a massive boost in his net worth. The previous host of the game show, Trebek, took home a whopping 18 million dollars in salaries from the game show alone. 
The show was shot 46 days a year, and he taped five episodes per day. So by basic division, he earned around $391,000 every taping day or $78,000 per episode. 
It is also noteworthy that the show bagged 33 Daytime Emmy Awards during Trebek's run. He also set the Guinness World Record for the most game show episodes hosted by the same presenter in 2014, with 6829 episodes to his name. 
Then again, even if Buck does not land the gig, his current net worth is no joke either. With an annual salary of six million dollars, he boasts a massive net worth of 15 million dollars. 
Fans Are Not Happy
However, fans have not been in favor of the Fox host joining Jeopardy!. In fact, a significant chunk of the show's fandom was rooting for LeVar Burton to take the role. 
So, fans are clamoring for @LeVarBurton to succeed Alex Trebek. They're literally saying, I'd watch @Jeopardy every night if he's the host.
And Burton told me in an interview that the job would make him "exceedingly glad."
Nothing against Joe Buck, but... am I missing something? https://t.co/VcndmXMSSW — Joshua Johnson (@NBCJoshua) April 17, 2021
To make things even more heated, Burton confessed to Joshua Johnson of The Week on NBC that he would be "exceedingly glad" to become the next Jeopardy! Host. 
All in all, becoming the host of a show like Jeopardy! is a coveted role at this point. Although Buck seems to be ahead of the race, his position on the show is not guaranteed as yet.