Jessie Mei Li Pleased to Portray a Character of Mixed Ethnicity in Netflix's Shadow and Bone
"Oh, I never get mixed race roles, it's always one or the other, I never look enough of anything."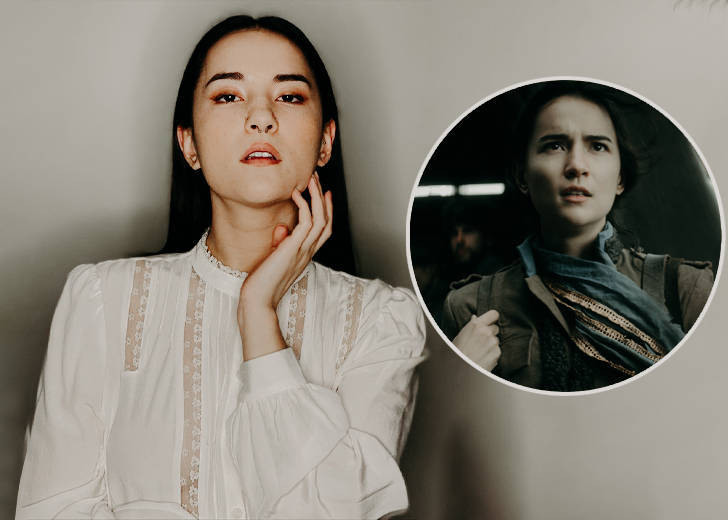 Jessie Mei Li, who is all set to appear as Alina Starkov in the upcoming Netflix series Shadow and Bone, finds a resemblance between her on-screen character and her life off-screen. 
While speaking with Collider in March 2021, the Brighton-born actress talked about her character in Shadow and Bone and pointed out the similarities she found between her real life and on-screen character.
Mei Li initially asserted that her character belonged to mixed ethnicity, much like herself - the actress was born to an English mother and a Chinese father.
The All About Eve stage artist further added that her character Alina is subjected to prejudiced comments from people in the first few episodes of the show.
She said, "It was good there are some scenes in the first few episodes where you sort of see Alina having people make like racist comments to her and stuff."
Because of such instances, Alina, who is also an orphan, "doesn't feel worthy." But later, that motivates her to achieve something in life as well — because she understands that she can go from being no one to someone.
Mei Li fondly explained that feeling, saying:
It was really interesting they've added that and I think it adds a lot more to sort of understand who she is as a person and why she doesn't feel worthy. Because her journey starts as "I'm no one, you know I'm just an outsider" to suddenly being like "no, this is where I belong."
Besides that, Mei Li also shared her experience of getting the role, remembering the audition process. She remembered looking through the audition script — and it surprised her to see that she had a mixed-race role up for grabs.
She said: "I was like, 'Oh, I never get mixed race roles, it's always one or the other, I never look enough of anything.'"
The actress was selected to play the role after the series' casting team performed a worldwide search for the perfect candidate. "I think they got something like a thousand submissions. Hundreds of tapes and things like that so I thought I'm never going to get that," Mei Li stated.
The series Shadow and Bone is a fantasy show based on Leigh Bardugo's worldwide bestselling Grishaverse novels, scheduled to premiere on Netflix on April 23, 2021. The series' showrunner is Eric Heisserer and it has been produced in association with 21 Laps Entertainment.
Besides Mei Li, who portrays the lead role, the series stars several talented actors, including Ben Barnes, Freddy Carter, Amita Suman, Kit Young, and Archie Renaux.
Mei Li previously made her stage debut playing Claudia Casswell's role in All About Eve at Noel Coward Theatre in February 2019.
She will also be seen playing the role of Lara Chung in the upcoming film Last Night in Soho, directed by the mercurial Edgar Wright.