Jessica Szohr's Mom & Friends' Words of Encouragement Helped Her Land An Unlikely Dream
Jessica Szohr finds hope and encouragement - thanks to her mom and friend - and lands the biggest role of her life.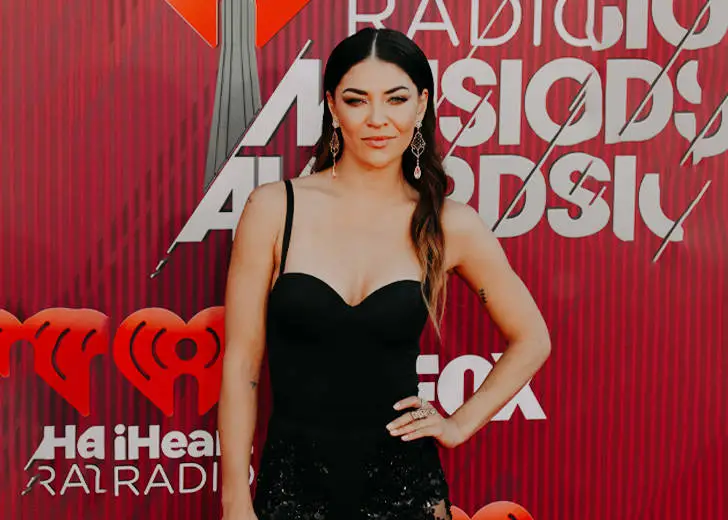 Jessica Szohr is probably best known for her role as Vanessa Abrams, a Brooklyn-based aspiring filmmaker struggling to fit in with her Upper East Side friends on CW's teen drama Gossip Girl. However, her reality was not all that different.
In an interview with Untitled magazine, the actress recalled how she was lonely and struggling to make friends in Los Angeles. She was ready to call it quits when her mom and friend sat down with her and encouraged her to stay. Three weeks later, she booked Gossip Girl.
Born in Wisconsin with Four other siblings.
Jessica Karen Szohr was born to her parents in Menomonee Falls, Wisconsin, in 1985. She was the oldest of five children. According to her IMDb bio, the actress is of Black and Hungarian ethnicity. 
At just ten years, she was booked for a national ad campaign for Quaker Oats and featured in ads for Crate & Barrel, Mountain Dew, Sears, Jockey, and JanSport.
Being at the right place at the right time
Szohr initially wanted to become an interior designer, but her agent convinced her to try out for an audition. That's when she made her debut as an actress in 2003 in an episode of My Wife and Kids. After that, she appeared in numerous shows and movies before she landed her major recurring role of Laura in the ABC drama series What About Brian.
However, it was a Labor Day barbeque with friends that changed Jessica's life forever.
I remember hanging out by the pool in an old T-shirt and jean shorts, just talking to people. Three days later, my manager calls to tell me that I'd been with the show's executive producer and one of the creators wanted me to audition.

Photo of Gossip Girl cast. (Source: Elle)
A few days later, Jessica was on her way to New York. She was initially booked for only three episodes, but due to her character's popularity, she became a series regular.
The hit drama series ran for six successful seasons and catapulted Szohr into stardom, eventually landing her a role in The Internship,  a Shawn Levy directed Fox comedy starring Owen Wilson and Vince Vaughn. She was cast as a stripper. To prepare for her role, Szohr even took pole dancing classes.
During my first scene, I was walking around in my bra and underwear in front of hundreds of people," Szohr said in an Younghollywood interview. "I had to bring my A-game. So, two weeks beforehand, I took a pole-dancing lesson. It's an insane work-out! I give strippers a whole lot of credit.
Nowadays, Szohr is busy being a mother to an infant girl, Bowie Ella Richardson. On Jan 13, the 35-year-old actress announced her darling baby girl's birth on Instagram by sharing a black-and-white picture of Bowie's cute little fingers.
She captioned it as "Added a little special sweetness to our family and some new directions to our journey on 1-11-21." Highlighting her experience of carrying a child, she added, "To then create a human that is absolutely perfect in our eyes and put a feeling in my heart I didn't know existed is beyond words. I have all the feels, and she is really something special."
We have nothing but love for the new mommy and daughter duo.