Jekalyn Carr Hints On Getting Married To Her Boyfriend
Jekalyn Carr hinted she was dating not just for the sake of it but rather to marry her boyfriend.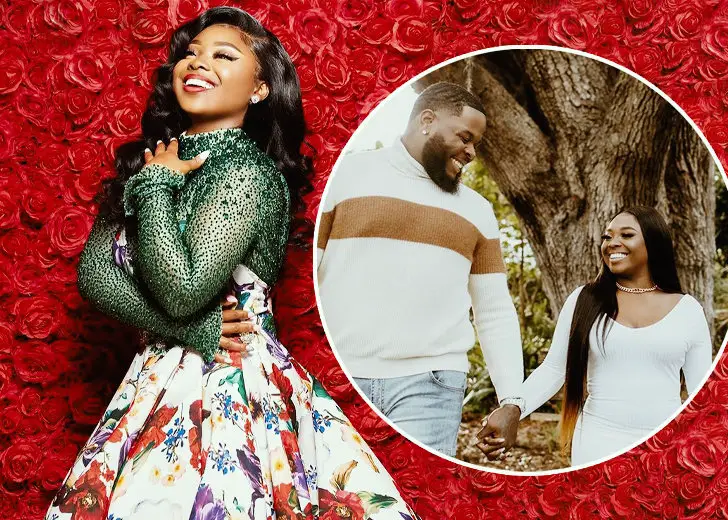 Award-winning recording artist Jekalyn Carr has been enjoying a relationship with boyfriend Jawaan Taylor, an American footballer. Not just dating, but the gospel artist has hinted that she is already considering her partner for marriage.
Learn more on how and when Carr dropped a hint about her marriage, along with the journey of her relationship with the Jacksonville Jaguars' player.
Jekalyn Carr Considers Boyfriend Jawaan Taylor For Marriage
The young gospel singer dropped a hint of her consideration to make her boyfriend her husband through a social media post.
On November 25, 2020, Carr wished her boyfriend Taylor a 'happy birthday on Instagram. In the post's caption, the talented singer expressed gratitude towards Taylor for inspiring and encouraging her and also praying for her success.
After the appreciation, she dropped the bombshell by using a hashtag, '#Dating2Marry.' The particular hashtag, when decoded, implied that she is dating Jawaan, not just for dating but to marry and make him her husband.
Therefore, it is obvious that the couple has considered getting married and transforming their relationship to the marital one.
Jekalyn Carr's Boyfriend First Saw Her On Instagram
During the off-season, Jekalyn Carr's boyfriend Jawaan stumbled across the recording artist's singing video while scrolling through Instagram at home.
Impressed with the melodic voice, the American footballer showed the video to his mother and auntie, both of whom also got equally mesmerized by the young woman's talent and beauty. The NFL player's family members even hinted that Carr "would be a good girl" for Taylor.
Sometime later, the Jacksonville Jaguars player thought of striking up a conversation with the 23-year-old singer. Acting upon the urge, Jawaan mustered up the courage to DM her on Instagram.
The Changing Your Story singer reportedly doesn't usually prefer guys who slide into her DM, but as Carr said in a segment of The Willie Moore Show, there was something different about the bulky athlete.
After that, the rest is history. The two hit all the right notes and discovered each other's commonalities, interests, which eventually led to a relationship. They often met each other and also shared their relationship status with Taylor's mom.
It was only a matter of time for their relationship to come out in public: they made it official through an Instagram post in October 2020.
Jekalyn Carr Got Into Singing Through Church
Born on April 22, 1997, Jekalyn Carr hails from Arkansas, a southern U.S. state bordering the Mississippi River. Her parents are Allen Lindsey Carr and Jennifer Denise Carr. The gospel artist also has two siblings: Allen Lindsey Carr Jr. and Allundria Carr.
Carr started serving in a nearby church choir at the age of five and eventually learned to sing. The singing practice morphed her into becoming the main chorister in the neighborhood church.
At 13, the gospel artist was already considered a highly sought-after speaker; she shifted from speaking to singing at 15 with her single Greater Is Coming. And a year later, she had already received her first Stellar Award.
Without a doubt, her singing stints at the church helped her polish her god-gifted talent. 
With the couple's one-year anniversary coming around the corner, we might just see them tie the knot in the near future. We wish them all the luck for their future.