Jason Hawk: The Man Behind Face Tattoo!
Jason Hawk is anachronistic! Deeply rooted in his ancestral skills, this ardent lover of nature seems to have a penchant for his past, veiled by as much intrigue as his face tattoo.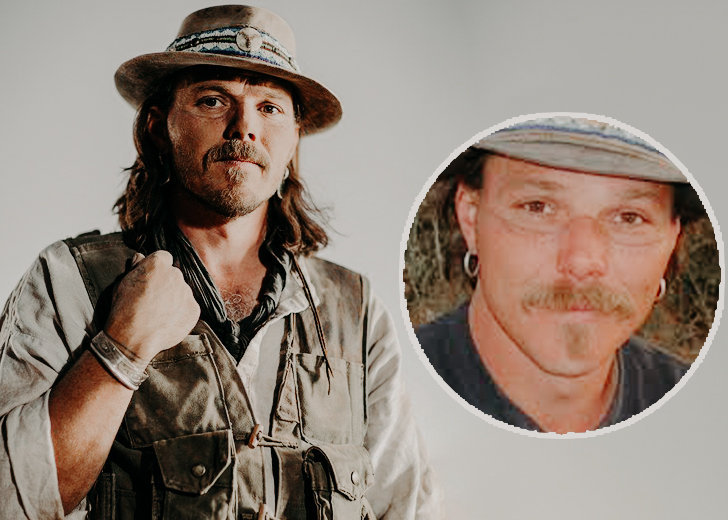 As someone who shot to fame because of his distinctive nature of avoiding the modern world & its comforts and technology, Jason Hawk has been living in the remotest regions of the Ozark mountains, a region marked by extreme temperatures.
A private man of few words, Jason makes for an excellent business entrepreneur. 'Outlaw Forge Works,' his commercial venture, entails an entire range of knives crafted by him. Passionate about promoting his knife business on social media, the blade-smith often chooses to stay away from it.
Jason: Private Man Of Few Words
A descendant of Native American lineage, even as a child, Jason Hawk loved to explore the mystique of nature, making him master skills of survival with knife-making capturing his interest the most. His adept hands made him the youngest ever to bag a license to hunt at the age of 15 years!
Jason's knife-making skills can be attributed to his father, who he idolized and who had played an important role in nurturing his skills. From knife-making to fabrication and welding and living in the remotest areas of the Ozark mountains, the once non-entity basked in the limelight after History Channel featured him in a reality show!
An iconoclast, he spends his time enhancing his skills in making knives! His marriage to herb-specialist Mary saw the couple shift base from Arizona to the Ozarks' wilds, braving many challenges.
Jason is a father to Kai, his son, and River, his daughter. The Hawks have made temporary returns to civilization in the case of a contingency but have quickly retreated to their mountain haunts after resolving things.
Change in Fortune
From starring in No Man's Land to becoming the lead star in the popular award-winning series, Mountain Men, which showcased his life to the hilt, Jason Hawk is a household name today.
His innate skills, his choice for living in the wilderness have globally aroused immense curiosity about his life and face tattoo while also making him the recipient of much admiration.
Many find the artistic curve that traverses under his eyes, including the bridge of his nose, as a cool piece of art! The numerous conclusions have not impacted the Native American survivalist who prefers to stay mute when it comes to early life and age.
Nature seems to be as obsessed with Jason as he is with it. Be it the wild regions of the Ozark or the Japanese farmlands, his skills continue to evolve. Fame and fortune have come naturally to this man who avoids all the conveniences of a technology-led world.
His note-worthy skills endowed him with the rank of 'Master Smith,' an honor bestowed upon him by none other than the world-acclaimed knife-making legend, Tai Goo, the Founder of the Neo Tribal Metalsmith.
The Family Tradition Continues
Jason's son Kai seems to have taken to his father's craftsmanship, clearly visible by his earnestness in Season 8 of Mountain Men. Like his father, not much is known about Kai's mother nor his early years, but the young boy has already taken after his father.
Family and ancestral traditions are Jason's priorities in life. Today, Jason Hawk's net worth is estimated to be north of $500,000, something that does not impact him.
He carves out a living forging knives, simple machines, and engineering tools. His love for Nature grows stronger by the day. And the story behind his tattoos remains an enigma, just like himself!
Cancer Diagnosis
In late 2020, Hawks was diagnosed with cancer. He and his wife started a GoFundMe to help cover all the medical expenses that incur with the diagnosis and treatment. 
An excerpt from the fundraiser reads, " After a year of working despite the pain, Jason finally went to the doctor. A few months of extensive tests determined the cause to be a malignant tumor. The cancer is advanced but isolated and has not spread."
The doctors recommended six weeks of intensive chemotherapy in addition to radiation five days a week, followed by stronger chemotherapy sessions lasting 4 to 5 months.
His wife went on to state that if the chemotherapy was successful in shrinking the tumor then Hawk would undergo surgery and after his recovery, they could get on with their knife business.
Sadly, the diagnosis means that Hawks has departed from Mountain Men.