'Seinfeld' Actor Jason Alexander's Wife Is a 'Roaring Feminist' — Get to Know Her Work 
Jason Alexander's wife, Deana Title, is a feminist who likes to express her perception of femininity through her figurative paintings.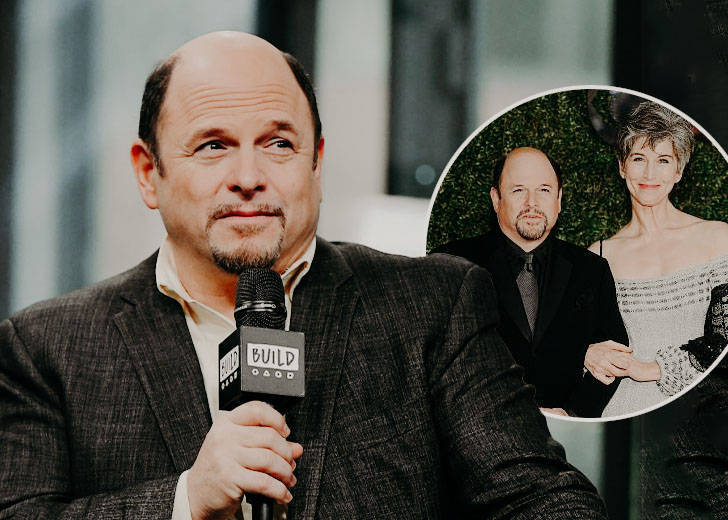 Seinfeld star Jason Alexander's wife, Deana Title, is a 'roaring feminist,' as reflected through her stunning paintings. Title is a Los Angeles-based painter whose creativity shines through her artwork that mainly focuses on uniquely expressive female portrayal with the essence of femininity. 
Over the years, the artist has conducted seven solo exhibitions, the last one being in 2017, and has also showcased her work on multiple group gallery exhibitions. 
She also has an online platform where she displays her amazing artwork. On her website, Title has shared her thoughts on painting women and explained why she is drawn to such expressive figurative art. 
She wrote about being obsessed with the idea of having to be an attractive and performative female in the modern world and how she found the modern female icons such as beauty pageants and barbie dolls fascinating. 
Within my mixed media canvases, I consider the dicotomies of beauty and distortion, theatricality and truth, authenticity and conformity, complicity and rebellion.
Title also uses her social media handles to promote her work. For instance, some time ago, she made an Instagram post of her artwork 'Venezuela,' a painting of a beauty pageant representing Venezuela. And paired it with a caption, 'She's got the pose down, but there's definitely something dead behind the eyes.'
Besides creating fascinating artworks, Title is also an actress. Although her acting career did not sustain, it gave her a chance to meet her husband Alexander, whom she met at a casting agency. According to How Celebs Met, the two tied the knot after less than a year of dating in 1982. The couple also shares two sons: Gabriel and Noah.  
However, the actor, a humble and a grounded person, once got caught up in the spotlight for making a controversial comment while appearing as a guest in The Late Late Show with Craig Ferguson. Intending to make a funny remark, he said that cricket seemed like a 'gay game' to him, unlike the 'manly' baseball game. 
His offensive remark stirred up the media and social media platforms, where many people expressed that his remark supported gender stereotypes and bullying. The actor soon realized the gravity of the comment he made and took to an online platform to apologize for the offensive comment.