Jake Borelli Almost Didn't Accept 'Grey's Anatomy' Role Because of Real-Life Insecurities
'Grey's Anatomy's Jake Borelli is one of the most loved characters on the show. However, he thought he wouldn't make it big as an openly gay man.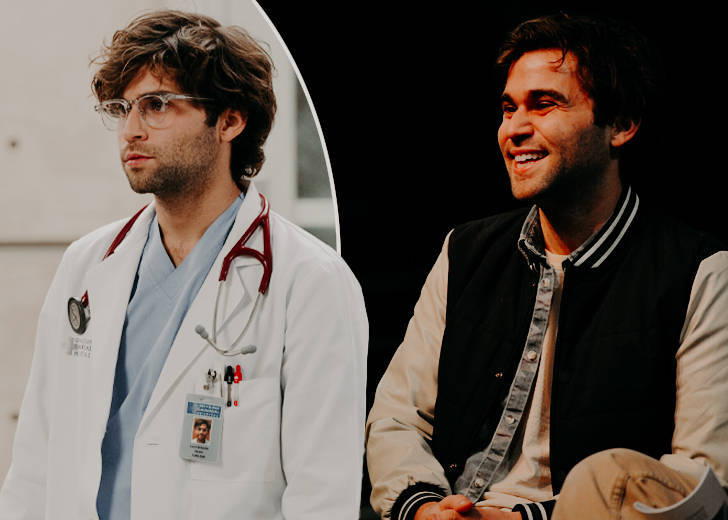 Grey's Anatomy is a dearly loved show for its incredible storyline and the fact that it is more inclusive of LGBTQ+ characters.
But one of the most adored actors on the show—Jake Borelli—almost thought he wouldn't make it big as a gay man. 
Borelli's Fear Of Coming Out of the Closet
Borelli always wanted to be an actor but never dreamt of achieving the massive success and fan following he currently enjoys
He knew in his early teens that he was gay, but at the time, the queer community was not very well represented on television.
And even though he grew up watching and wanting to perform on television, the most challenging part was to notice that none of the shows involved people like him.
When you are constantly seeing stories you are not visible in, the message of 'You are different. You don't belong' builds up, and it built up over time.
He felt alone and sensed a disconnect because of the absence of queer characters. Further, it wasn't uncommon for actors who came out as gay to have difficulty landing roles. As a result, he decided to stay in the closet.
Borelli was closeted for almost a decade of his career. However, he has now acknowledged that he regrets that decision. 
It made me feel even more alone to not have anyone to confide in and to feel like if I wanted a career, or if I wanted to be successful in the way that I wanted to, I'd have to hide a huge part of myself. It was a struggle for a really long time—and then I booked Grey's.
His character on the show, Dr. Schmitt, was an instant success, but when showrunner Krista Vernoff got in touch with him about the character coming out on the show, his old traumas and the terrifying feeling of him losing everything came flooding back. As a result, he did not say yes right away. 
As his confidence was shaking, he got to thinking about all the young queer people who did not have a gay lead to look up to and felt like they were not fully represented.
So he called up his parents, and when his dad told him how he would feel lighter after being a part of something that terrified him, he immediately decided to get on with it.
He Came Out, And It Changed His Life
He came out as gay on social media the same night his character did. Fortunately, the reaction was overwhelmingly positive for reel and real life.
Now he feels that if only he had watched the show when he was younger, it would have made him more confident and less afraid. 
Since coming out, he has also done magazine covers, which admittedly he did not believe would happen. 
In addition to that, Borelli has also starred in Freeform's first gay romantic comedy, The Thing About Harry, which received good reviews from the audience. Admittedly, coming out was one of the best decisions of his life.