Audience of 'The Jack Benny Program' Thought The Comedian Was Gay
Highly acclaimed American entertainer Jack Benny was married for over 40 years to a woman named Mary Livingstone, making him a heterosexual man. But why his audiences believe that he was gay? Read on to find the answers!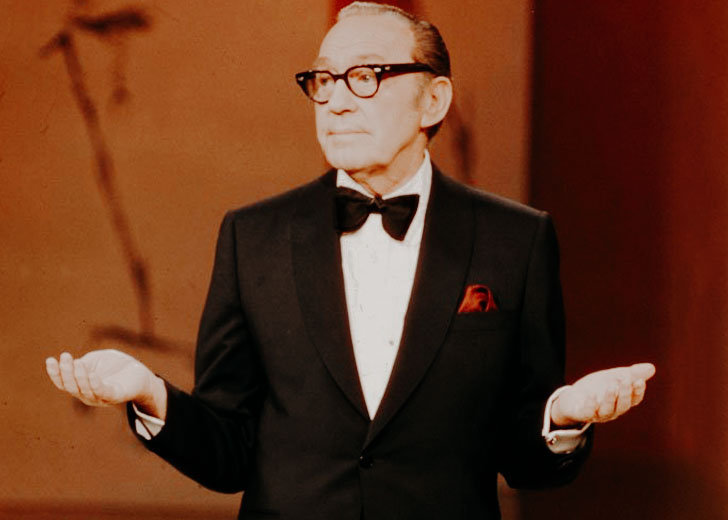 Highly acclaimed American entertainer Jack Benny was married for over 40 years to a woman named Mary Livingstone, making him a heterosexual man. One of America's funniest comedians, Benny, was quite famous for representing gender identity in a unique way.
Is that why his fans believed he was gay? Or was there some other concrete proof? Read on to find the answers!
Jack Benny's On-Screen Stunts Created Delusion Amongst His Audiences
Jack Benny—who passed away way back on December 26, 1974—was an entertainer, and in making his audiences laugh, he practiced feminine walk and queer-like postures with his hands while talking.
All of those on-screen stunts for the show The Jack Benny Program created a delusion amongst his audience that he was gay in real life.

Jack Benny in his feminine avatar. (Photo: Golden Age Radio)
If the 60s era had social media advancements like today, people might have somehow figured out that he was not gay—either through his personal life social media posts or by extensively stalking whoever he was dating. But since people were only limited to witness the late television legend on his show, they believed what he showed on the screen.
The Comedian Was Married to Mary Livingstone
While many believed that Jack Benny was gay, he was happily living his married life with his wife, Mary Livingstone, that too for over 40 years. The couple was together from 1927 until he passed away in 1974.
Speaking about Livingstone, she was also a radio comedian. In addition to that, she was an actress who featured in projects such as This Way Please (1937), Mr. Broadway (1933), Bright Moments (1928), and so on.
The late entertainer, a graduate of King George High School, was born on June 23, 1905, in Seattle. She took her last breath on June 30, 1983, in Holmby Hills, Los Angeles.
Jack Benny Died of Cancer at 80
The man, who is still more famous for his feminine acts, died due to cancer of the pancreas at his home in Beverly Hills, California, on December 26, 1974. Born as Benjamin Kubelsky on February 14, 1894, in Chicago, Illinois, to a saloon-keeper father, Benny lived for 80 years.
Besides his comedy instinct, Benny also had modest success in playing the violin and acting in various films. His movie credits include movies such as George Washington Slept Here (1942), The Horn Blows at Midnight (1945), Broadway Melody of 1936 (1935), The Hollywood Revue of 1929 (1929), and so on. 
The Jack Benny Program host was also known for the insistence that he is 39 years old every year. Besides that, his expression while saying signature exasperated "Well!" is also quite distinct, along with his uber-famous phrase, "Now cut that out!"
The Couple Had a Daughter, Who Has Also Appeared in The Jack Benny Program
The comedian pair Jack Benny and Mary Livingstone had no biological children. But they had adopted a daughter in 1934 whose name is Joan Benny (also Joan Naomi).

Jack Benny with his wife Mary Livingstone and adopted daughter Joan Benny. (Photo: Closer Weekly)
Joan, an actress, also used to make appearances in her father's show, The Jack Benny Program.
Over the course of her life, Joan married thrice. Her husbands were Robert F. Blumofe, Alan Michael (Bud) Rudolph, and Seth Baker. Altogether, she has four children from her three marriages. Presently, she is 87-year-old.