What Is Jack Antonoff's Net Worth?
Jack Antonoff has been in the music scene since his teen years when he traveled in crowded vans that often only found empty rooms. Like many others in the industry, Jack started off in the indie scene with his band Steel Train.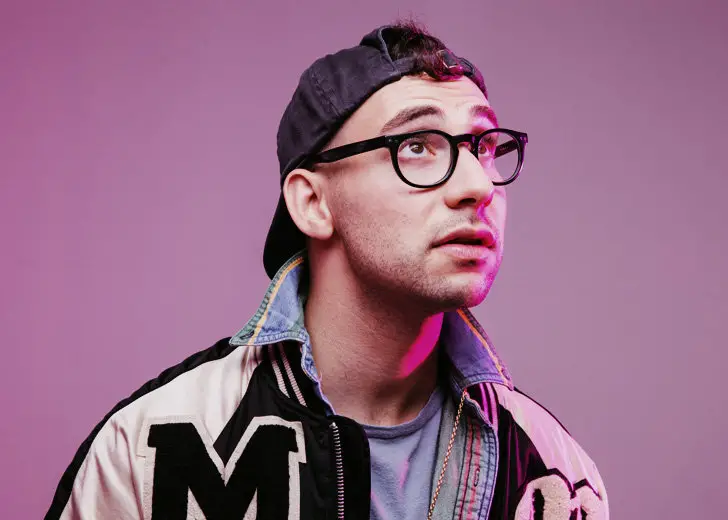 Jack Antonoff may not be a household name when it comes to mainstream songs, but his contribution to the music industry cannot go unnoticed. For someone who has been in the music scene since his teenage years when he traveled in crowded vans that often lead to empty rooms, Antonoff has come a long way.
Like many others in the industry, Jack started in the indie scene with his band Steel Train. But, a lot has changed since then.
In recent years, this producer-songwriter, known for his chronicles of multitasking, is busy lending pieces of his musical mind to artists like Taylor Swift, Lorde, Pink, Lana Del Rey, and even St. Vincent. His success in the music industry hasn't just helped him climb the success ladder; it has also aided his net worth to soar to millions. 
Jack Antonoff's Net Worth is Estimated to be Around $25 Million
Celebrity Net Worth estimates the American musician's net worth to be around twenty-five million dollars. But how did he get there? It's simple. With his extraordinary musical talent. A highly successful producer, Jack's rise in the music industry began as a lead guitarist of rock band Fun., which took him on a roller coaster ride through mainstream music, winning Best New Artist and Song Of The Year for their song "We Are Young" in The Grammy Awards in 2013.
Along with the awards, the song, released just before the holidays, now boasts over eight hundred million views on YouTube.
However, Jack's reaction to the success of the pop hit was unexpected. As reported by The New York Times, Jack did not want to be defined by a track that he could not play in his mid-thirties. 
"I remember immediately — immediately — feeling like, 'I don't want to play "We Are Young" when I'm 35.' I don't want to be defined by this"
Jack always Wanted his Music to be a Part of Him
For a musical genius that he is, Jack has revealed that his aversion has nothing to do with success. Instead, he felt like Fun. was something he was a part of, but he wanted his music to be a part of him.
Sticking to the idea of borderline self-sabotage, Fun. did not release any more music, and the group disbanded. This lead to Jack putting his heart and soul into a band named Bleachers, which has not achieved the same level of recognition as Fun. but has been central to his life ever since.
In 2014, right around the Bleachers' debut album Strange Desire hit the shelves, Jack also lent his hands to produce a few critical tracks for Talyor Swift on her 2014 pop turn, 1989. He was credited for songs like Out of the Woods, I Wish You Would, and the bonus track New Romantics.
Taylor Swift was the First Person to Recognize Him as a Producer
Following the success of Taylor Swift's album, Jack's demand in the pop world increased by two folds. However, for the humble person that he is, he always credits Taylor for recognizing his as a producer.
"Taylor's the first person who let me produce a song. Before Taylor, everyone said: 'You're not a producer.' It took Taylor Swift to say: 'I like the way this sounds.."
Known for his ability to draw out an artist's personality and present it in the form of music, Jack got all the approval he needed from the pop music industry. His producing career skyrocketed with songs with an assortment of musicians ranging from Sia to Fifth Harmony.
Ever since 2017, one couldn't avoid his music if they tried because he was the force behind some of the year's highly debated and chart-hitting singles.
Although Jack would have made it big as a performer, the multitasker in him took him to find success as a producer. For someone who considers music production as "holding the song in a right way", Jack encourages the artists he collaborates with to express themselves as they would to a friend. This has made him one of the most in-demand producers in pop culture.