Investor Dean Graziosi's wife is the owner of 'Extension Bar'
Entrepreneur Dean Graziosi's current wife Lisa Graziosi shares alike love for business as her husband. Lisa is the owner and founder of her hair salon, Extension bar, which focuses to provide women with natural-looking extensions.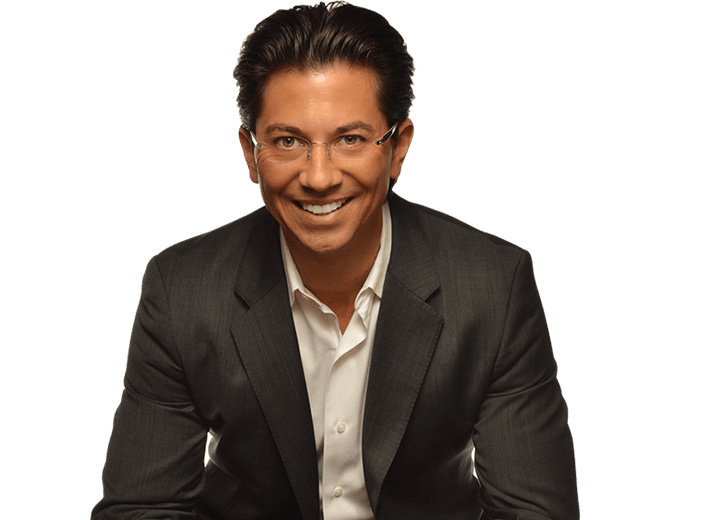 Entrepreneur Dean Graziosi's current wife, Lisa Graziosi, shares a similar affinity towards business as her husband. Lisa is the owner and founder of her hair salon, Extension bar, which focuses on providing women with natural-looking extensions. She has almost 43K followers in her Instagram business account.
The Extension Bar by Lisa was also voted the Best Stylist and Best Extensionist in the year 2019.
The Birth of Lisa's Extension Bar
Lisa is not a new name in the industry. She has made a reputation for herself with her 16 years of experience built on a foundation of professionalism and genuine care for her clients.
According to her website, the reason why Lisa came around with an extension bar idea was quite personal. Not many are aware, but she suffered from alopecia, a condition where a person experiences a sudden loss of hair in the form of patches. Because of this, she researched obsessively on how to grow hair back via nutrition and ways to camouflage the effects of hair loss with the help of the art of extensions.
The entrepreneur put in 10 years of her life practicing her hair extension skills. Not long after, she named herself in the beauty industry's reputable magazines as the number one expert extension stylist. The stylist's passion slowly shaped her desire to help women on a larger scale, which led to the Extension bar's birth.
Throughout this journey, Lisa was very fortunate to have a supportive husband. In one of her posts in the Extension bar's official Instagram account, she sent out a big appreciation post for Dean with a lengthy caption on how grateful she is for his support, a part of which read:
No matter how motivated we are, it's always nice to know you have someone cheering you on and BELIEVING in you.
Dean Is a Family Man
Besides being a supportive life partner, Dean is a proud father of three children.
Before he met his current wife Lisa, he was married to his first wife, Jonelle Ward, for over a decade. They welcomed two children together: a son named Brody and a daughter named Breana Graziosi. The pair apparently separated because Dean was fully focused on his real estate career.
Almost a year and a half after their divorce, Dean tied the knot with Lisa, with whom he has a baby boy named Luca. 
The same reason that broke Dean's first marriage—his career—seems to be one of the foundations of his second marriage. They both are very passionate about their profession and seem quite happy in their personal lives as well.
Dean's Instagram is filled with pictures of his happy family and his children. Recently, on January 13, 2021, he posted an adorable photo of the couple taken a right before their wedding, with a caption expressing his everyday growing love for Lisa.