Fall Of Berlin Wall Helped Tom Wlaschiha Realize His Dream | Gay Rumors Origin
Tom Wlaschiha is best known for playing Jaqen H'ghar, the faceless man in Game of Thrones. His acting CV is growing more versatile as he finds himself on the cast of popular series consistently.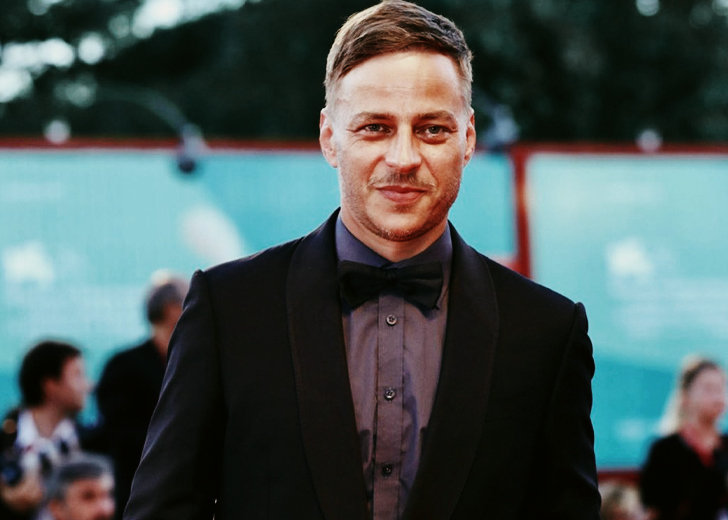 Tom Wlaschiha played Jaqen H'ghar, the enigmatic faceless man in Game of Thrones (2012-2016). And while it may have been quite some time since he trained Arya Stark and departed from the hugely popular series, some of the qualities of Jaqen seem to have rubbed off on the actor. From a hitman in Tom Clancy's Jack Ryan to a Russian soldier in Stranger Things, Tom's cinema persona is only getting more and more diverse.
A multi-lingual—he speaks German, English, French, Russian and Italian—actor who has been active since 1995, he has now grown to be one who can portray a vast array of characters. With his versatile CV and an impressive lineup of roles, he has managed to gather a fanbase for himself.
Tom Is Germany's Most Charming Hollywood Export
"A girl has no name." This is without a doubt, THE line that Tom and his character Jaqen H'ghar are most known for. But aside from working on Game of Thrones, he has also had significant roles in Crossing Lines (2013-2015) and Das Boot (2018-2020) among many others. To top it all off, Tom is also appearing in the fourth season of Stranger Things.
As one of the few German actors who made it big in Hollywood and especially someone who finds himself increasingly cast on popular series, Tom was called Germany's most charming Hollywood export by Discover Germany.
Fall of Berlin Wall Came At The Right Time For Tom
Tom was born on June 20, 1973, in Dohna in the former German Democratic Republic. From a young age, he knew he wanted to be an actor. But during those times, it was hard to travel as very few people were allowed to cross the Berlin Wall.
In an interview with Discover Germany, the Game of Thrones actor shared that the young Tom saw acting as a possibility to see the world. When the Berlin Wall fell in 1989, he went to school in America for a year and called it the best year of his life.
It was the best year of my life so far and I have incredible memories. It also satisfied my wanderlust - for the time being.
He further stated that he didn't miss any opportunities like the generation of his parents since the wall fell when he was 17 and he got to make the best of it.
Is Tom Wlaschiha Married?
The actor does not speak much about his romantic life and has not been romantically linked with anyone. There have similarly been no talks of his girlfriend or wife.
Tom Has Worked With Multiple Stars
In order to pursue a career in acting, Tom studied drama at the University of Music and Theatre in Leipzig. During the initial years of him being in the business, he joined theatre companies in Dresden and Zurich.
Later, he moved to Berlin and landed some small roles in German TV. It wasn't long before he grew unhappy with the German system which proved quite difficult for young actors. So, Tom looked for an agency in London and got his first international role not long after.
Since then, he has been in dozens of works and worked alongside many stars. One of his earlier opportunities to work with stars was with Tom Cruise in the 2008 war film Valkyrie. Tom said he shook hands with Tom Cruise for the movie but unfortunately, the scene did not make it to the final cut.
Recently, in 2019, he played with John Krasinki in the Political thriller TV series Tom Clancy's Jack Ryan.
In addition to that, he also hosted the first Dresden Opera Ball alongside 2002 Miss Universe Oksana Fedorova in St. Petersburg in September 2019.
Is Tom Wlaschiha Gay?
Throughout his career, Tom has managed to attract a substantial number of fans. Many of them are enamored with him. Along with the interest that he has piqued from all over the world, there has also been a rise to some rumors about him being gay. One particular reason that gave rise to those rumors might be his post with John Krasinki in which he is crossdressing.
There are even several fan pages about him. There's one in particular called "Tom Wlaschiha is what he wants to be", which was made by a fan to address the rumors floating around about Tom's sexuality.
Tom hasn't commented about any of those rumors and there is absolutely no weight behind those rumors. So far, it is unclear if the actor is gay or not.