Jef Holm Has A Disparity Of Age And Career Success With Girlfriend
36-year-old Jef Holm rose to fame after winning the eighth season of The Bachelorette in 2012.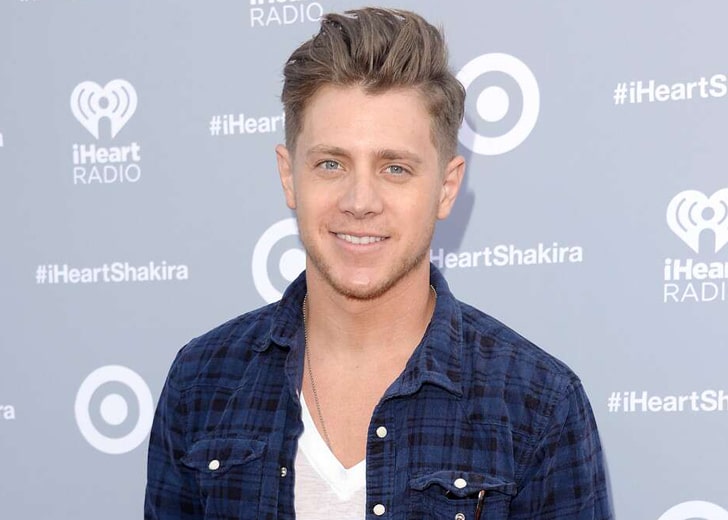 Entrepreneur Jeffrey 'Jef' Holm rose to fame after winning the 8th season of The Bachelorette in 2012.  After proposing to the 2012 Bachelorette Emily Maynard, they were engaged shortly after in the final episode.
But that was eight years ago. So what is the Bachelor Nation alum doing now? Who is he dating? What is keeping him busy in 2020? Find out all that and more below. 
Jef Holm Is The Winner Of The Eighth Season Of The Bachelorette 
Jef Holm was one of the 25 suitors who were in the eighth season of the reality show The Bachelorette. He was one of the 25 suitors who was in the show to win over that season's bachelorette Emily Maynard. And win he did.
Maynard chose Holm as the winner, who then proposed to her right after. The couple had their classic fairytale engagement during The Bachelorette's finale, which was broadcasted in July 2012.
But sadly, things did not work out for the reality show couple and they announced their split in October 2012.
Jef Holm Is Currently Dating Another Reality Star
Holm's love story with Maynard may not have lived to see the day, but he sure is busy writing another one.
Holm, who enjoys traveling, was seen together with another reality star, Francesca Farago, back in September. Farago was a contestant in Netflix's reality dating show Too Hot to Handle.
Apparently, the pair uploaded the same image to their Instagram stories, which sneakily hinted they've been hanging out.
Even though they haven't explicitly come out and said that they're dating, their photos clearly say they are. A photo uploaded on Farago's dog's Instagram showed the good looking couple together with her dog.
How Old Is The Bachelor Nation Alum? 
According to the Famous Birthday, Holm was born on Jul 23, 1984. This makes the Utah native 36 years of age.
He also shared a boomerang video on his Instagram account in June 2016, where he mentioned that his friends visited him for his birthday week.