Gugu Mbatha-Raw Too Busy Juggling Philanthropy and Acting Career to Have a Dating Life
Gugu Mbatha-Raw visited refugee camps in Rwanda as a high profile supporter of UNHCR. Since then, she has been actively trying to help refugees. With her juggling philanthropy and her acting career, she doesn't seem to have time for romance.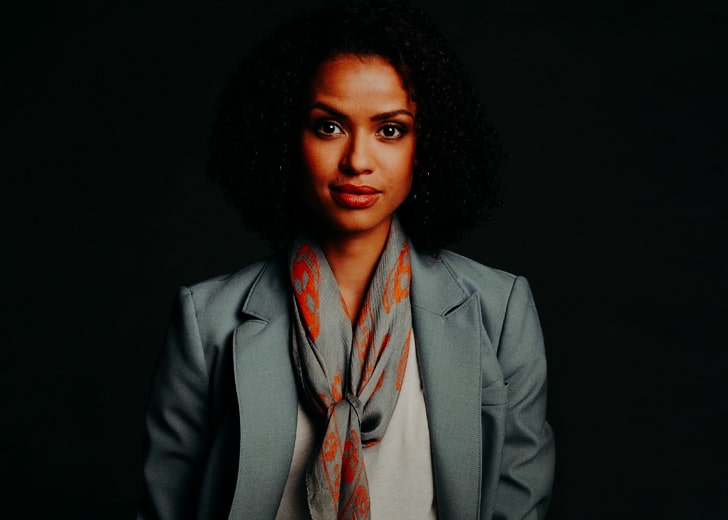 Gugu Mbatha-Raw often shares the screen with high-profile actors. A highly sought-after actress in the industry, many of her roles are political. From playing Dido Belle, an illegitimate daughter of the Earl of Mansfield who sided with slave abolitionists in Belle (2013) to Laura Rose, a lawyer and activist campaigning against racial discrimination in Motherless Brooklyn (2019), Mbatha-Raw has portrayed a diverse range of characters involved in activism.
And similar to the characters she plays, Mbatha-Raw herself embodies the spirit of philanthropy and activism. The actress first visited Rwanda's refugee camps as a UNHCR high profile supporter in 2018 and tried to spread awareness regarding refugees and help them ever since.
Because of her busy schedules in acting and philanthropy, the actress doesn't seem to have time for romance.
High Profile Supporter For The UN Refugee Agency
Mbatha-Raw has been supporting UNHCR's cause of helping refugees for a long time. Her first trip with UNHCR was to Rwanda's Mahama and Gihembe refugee camps in 2018. After seeing and interacting with thousands of refugees and asylum seekers who had fled from Burundi and the Democratic Republic of Congo, she has actively tried to help them. 
A year later, Mbatha-Raw went to Uganda with UNHCR once again. There, she explored the situation of refugees in the Rwamanja Refugee Settlement located in Kamwenge district in southwestern Uganda. She has shared the stories of multiple refugees from these settlements in order to raise awareness regarding their conditions and plight. Also, with the Burundian refugee crisis being one of the most neglected refugee situations, she hoped to shed light on how underfunded the crisis was and ask for help from those who could contribute.
Supporting The Feminist Cause
Aside from supporting the cause of helping refugees, Mbatha-Raw has also attempted to contribute to feminism. From her breakout role in Belle (2013) being female-centric to her portraying Jennifer Hosten, the first black woman to win the Miss World title in Misbehavior (2020), the actress has not been shy showing her support for feminism. She calls herself a feminist and has been a part of the #TimesUp movement since its inception.
Mbatha-Raw has also spoken on the lack of recognition of women directors and expressed her desire to work with them. The Belle star even teamed up with Curzon Cinemas and Agua De Mare to promote female filmmakers.
Previously Dated Harry Lloyd
Even before her breakout role in Belle, Mbatha-Raw received a lot of attention for her work in theatre. And after 2013, her presence on the big screen has only grown bigger. In recognition of her contribution to drama, Mbatha-Raw was made the Member of the Most Excellent Order of the British Empire (MBE) by Queen Elizabeth II in the 2017 Birthday Honours.
From playing in movies and TV series to making philanthropic efforts, Mbatha-Raw is incredibly busy and doesn't seem to have much time for romance. But back in 2012, she used to be in a relationship with actor Harry Lloyd.
There were also rumors of her being romantically involved with Beyond The Lights (2014) co-star Nate Parker, but there is no hard evidence of him ever being her boyfriend. There is also nothing regarding Mbatha-Raw having a husband as of now.