The Support From Greta Onieogou's Parents Is A Two Way Street!
Is Greta's family life limited to her supportive parents, or does she also have a spouse or at least a boyfriend? Let us find out as we explore her personal and dating life.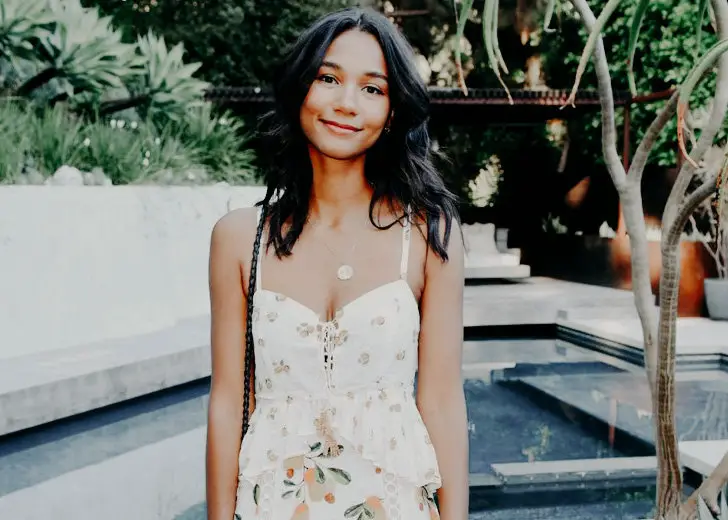 Greta Onieogou has a family life unlike any other typical actress or a vlogger. She considers herself fortunate to have a supportive family who has made a significant impact on the Canadian actress's burgeoning career prospects. But you might be surprised to know that the 29-year-old's parental origins do not lie in Canada or any English-speaking country for that matter.
Let's trace the lineage of Greta's lovely family and their unyielding support. Also, read on as we explore her personal dating life.
Greta's Parents Are From Two Different Countries
The All American star's spot-on American accent might fool you, but Greta is actually a Russian native born to a Russian mother. Even more surprising is the fact that the artiste's father is neither Russian nor Canadian but actually hails from Nigeria.
The popular TV personality lived in Russia in her initial five years before moving to Toronto, Canada, with her parents. While the actress currently holds Canadian nationality, she still has several relatives in Russia. In a YouTube video, Onieogou also talked about being fluent in Russian and said that English is actually her second language.
She Is Grateful For Her Parents' Support
Greta seems to be in excellent standing with her parents. She even credits them to her career success. In a CBC interview, the Canadian said that she was lucky enough to have supportive parents who helped to develop her passion.
That being said, her parents were also apt to show some concern every now and then, particularly her mother. In a wholesome Instagram post, Greta gave a little taste of what her mother's concern looked like. The post featured the actress in a yellow sweater with the words "text me when you get home" printed on the back. The actress then revealed in the caption that that was the text that her mother still sent her every day.
The support also seemed to go both ways. In the same CBC interview, the Petersburg-born celeb talked about giving up on a childhood dream of having a pet owing to her father's allergy.
If my dad weren't allergic to any living creature with fur on it, I would love to have a pug
Is Greta Onieogeu Married? What About Daniel Erza?
All the current evidence seems to suggest that Greta is neither married nor in any kind of relationship. There is nothing in the famed TV actress's social media that even remotely hints at a boyfriend. Even in mainstream media too, the diva has not been spotted with anyone.
There had been some fuss about a possible relationship with Daniel Erza after the two had an on-screen romance in All American. While the love story in the series itself is intense, that does not seem to be the case in real life. Daniel was featured in one of Greta's YouTube videos, but they seem to be just friends for now.