'Green Lantern Corps': 5 Actors Who Could Play Hal Jordan
The article summarizes 5 possible actors who are rumored to play Hal Jordan or who could be a good fit for Hal Jordan in 'Green Lantern Corps.'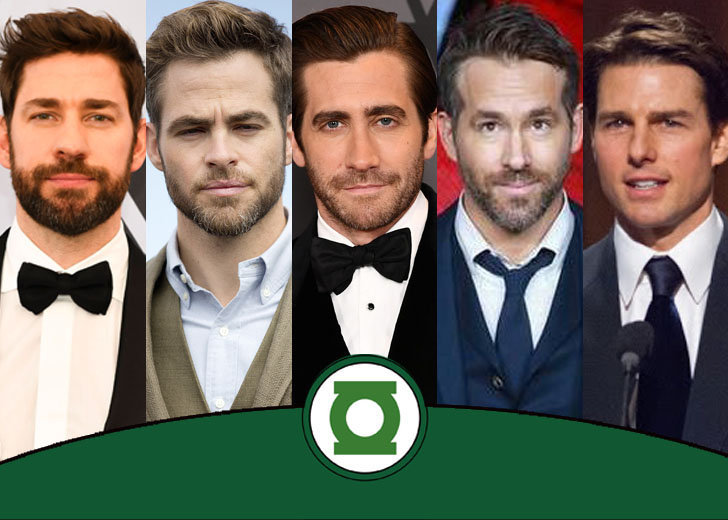 It's official. Green Lantern Corps is happening. Warner Bros. are actively developing the project with Arrowverse showrunner Greg Berlanti and DC Comics writer Goeff Johns. 
Even though the new movie is reported to revolve around the whole corps of the Green Lantern, Hal Jordan is likely to be in the front and center because he is perhaps the most recognized of all Green Lanterns. 
Undoubtedly, that means the race is on to cast a suitable actor in the role. 
Hal Jordan As a Character 
Jordan is a cocky and abrasive character which is probably what also makes him one of the greatest. His rebellious streak has won over his fellow members and they accept him as the leader of the corps. 
Often times than not, he dives into danger without thinking about his reckless attitude. He is someone who will keep moving forward towards a goal through his last breath when everyone else has already quit. 
Without further ado, here are our top 5 picks of actors who would be the best choice to play Hal Jordan in the new Green Lantern Corps film.
No. 1 Chris Pine
Despite recently have worked in another superhero movie Wonder Woman (2017, Steve Trevor), many fans would still like to see Pine playing the much-coveted role in Green Lantern Corps. 
In fact, he was the top contender amongst fans to play Green Lantern when the reboot was announced back in 2015. The planned reboot was still far from development at that point and Pine instead chose to play Steve Trevor, the love interest to Gal Gadot in Wonder Woman.

(Image: @geektyrant)
Chris Pine also won over fans with his role as the young Capt. James T. Kirk in Star Trek (2009). In Star Trek, he played a charismatic and rebellious young James Kirk who was thrust into the responsibility of leading his Starfleet.
Capt. James Kirk was made iconic by William Shatner during the 70s. But Pine proved that he could very well lead the ensemble of cast and also redefine Capt. Kirk for a new generation. 
As a young James Kirk, Pine embodied the soul of Hal Jordan. Fans are still wondering if there is some kind of possibility of Pine playing Hal in some sort of DC multiverse scenario that Warner Bros. has planned. Whether or not that is possible is yet to be seen. 
No. 2 Jake Gyllenhaal
Jake Gyllenhaal broke into Hollywood scene with the indie cult classic Donnie Darko (2001). He is known to play roles in indie films such as Prisoners, Jarhead, Proof, Enemy, Southpaw, and Nightcrawler among others.
Gyllenhaal is a character actor who likes to surprise his fans with a frequent break in blockbuster movies like Day After Tomorrow (2004), Prince Of Persia (2010), and Spider-Man: Far From Home (2019). 
Gyllenhaal breakout performance was in Brokeback Mountain (2005), which he won a Best Supporting Actor academy award for. Jake has undeniably proven himself in comedic roles along with his more dramatic ones.
Although Gyllenhaal has a penchant for more darker roles, he could undoubtedly play the charismatic cocky air force pilot.
If Warner Bros. allows him to put his own spin on the character then who's to say if Gyllenhaal wouldn't be interested. A Green Lantern Corps reboot could certainly be a much needed Blockbuster break for the actor. Out of the actors on the list, Gyllenhaal is the one actor who could certainly take Hal Jordan to new dimensions. 
No. 3 John Krasinsky
John Kransiny became a house-hold name playing the lovable ' everyguy' Jim Halpert in the American sitcom The Office (2005-2013) on NBC. In the sitcom, he often served as a producer and director. 
Krasinsky proved his all-round talent when he later went on to write, direct and star in A Quiet Place (2018) opposite his wife Emily Blunt. He also played the titular character in Amazon's spy thriller Jack Ryan (2018-present).
With projects like A Quiet Place and Jack Ryan, Krasinsky has proven that he can handle more serious roles and also lead a franchise. He is heavily rumored to be as the top contender for Mr. Fantastic in Marvel's Fantastic Four reboot. So Warner Bros have to move fast if they want to cast him in the role. 

(Image: @Barretdigital_)
No. 4 Ryan Raynolds
Ryan Raynolds played Hal Jordan in the 2011 film Green Lantern that flopped hard. In his defense, Ryan has stated that the failure of the movie is largely due to bad script and studio meddling.
If Ryan Raynolds were to only tone down the goofy loser attitude he portrayed in the 2011 film, he could still very well be a very good choice for Hal Jordan. Hal can be a goof sometimes sure, but that is only because of his no care attitude in the face of danger. 
No. 5 Tom Cruise
Tom Cruise seems to be an odd choice to be on this list but when you consider his roles as Ethan Hunt in the Mission Impossible series and as Maverick in Top Gun (1986), then it is hard to argue that Cruise is tailor-fit to play Hal Jordan.
Cruise usually plays brash, reckless cocky characters and that is just what Hal embodies. 
Since WB is considering a more seasoned veteran for the role, casting Cruise is not an odd choice actually. Cruise being cast as Hal Jordan may not go down well with many fans but he would certainly be a massive box-office draw and that is something Warner Bros. will also likely take into consideration.
Hal Jordan won't be alone though, as joining him in Green Lantern Corps will be a newly recruited marine, John Stewart.