Gayle King Doesn't Want to Be Called Grandma and She's Open to Suggestions for an Alternative
Gayle King's "favorite daughter," Kirby Bumpus, is expecting a baby, but she isn't interested in the typical title of a grandma!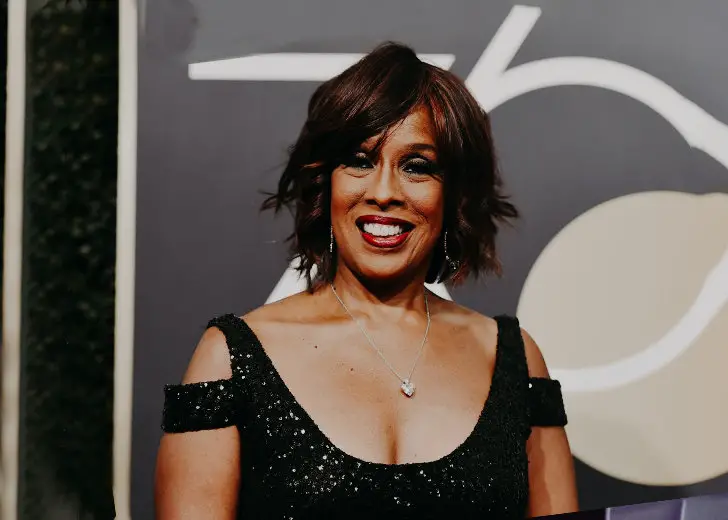 Not a Grandma Gayle! Gayle King's "favorite daughter," Kirby Bumpus, is expecting a baby, but the broadcast journalist isn't interested in the typical title.  
King Is All Set to Take on an All-New Role
On Wednesday's CBS This Morning, King announced that her 33-year-old daughter is pregnant. "You know how it goes: First comes love, then comes marriage, then comes Kirby with the baby carriage," the journalist said, adding she's been "bursting" to share the good news. 
The 66-year-old said she's not sure what she wants her grandbaby to name her yet, but she's definitely ruled out Grandma or Granny.
"I don't want to be called Grandma."
She has even picked her own unique name. Her best pick so far is "Gaia" which means Mother Earth. However, her best friend, Oprah Winfrey, thinks it's stupid and pretentious. 
"Mumsy" was another possibility, but her daughter Bumpus dismissed it. "Somebody said Gammy, but that sounds like an old lady with no teeth," King said.
Not only that, but she also approached guest John Legend for advice when he joined her on the morning show on Wednesday. She said he could come up with names for her since he is into writing songs.
Congratulations to "favorite daughter" Kirby and Virgil, who are expecting their first child due in September! 💕👶@GayleKing says she does not want to be called grandma and is soliciting suggestions for alternatives. 😂 pic.twitter.com/WOFzIi16Lp — CBS This Morning (@CBSThisMorning) April 28, 2021
The television anchor also excitedly spoke about her new addition to the family when she appeared on The Ellen DeGeneres Show on April 28, 2021. When discussing the couple's plans, King revealed that Bumpus and her husband Virgil Miller are welcoming their first child in September 2021. 
It all began when DeGeneres asked, "So, you're bugging your daughter about having grandkids already, I heard?" 
"Yes, Ellen," King replied. She revealed she has been compiling a list of potential baby names and keeping the news a secret. 
"We haven't told anybody because I've been held to secrecy. She told all of her friends this past weekend, so she said I could tell you," King added. 
King further explained that she had clearly told her daughter before going on air that if DeGeneres doesn't mention the baby, then she won't say anything, but if she asked her, she would tell the truth.
Bumpus Married Miller's Intimate Wedding
Bumpus, who works at Sweetgreen as the head of social impact and inclusion, tied the knot with Miller in December last year. The couple married in a small ceremony on Winfrey's estate in Santa Barbara, California, after getting engaged in February 2019.
The wedding was attended by only a few people, including King, Bumpus' godmother Winfrey and her partner, Stedman Graham. The ceremony was officiated by William Bumpus Jr., the bride's brother. 
King said on television that she assisted her daughter in shopping for a wedding gown, but it was done remotely because of the pandemic. 
Bumpus is her daughter from her previous marriage with William Bumpus.