Petition for 'The Curse of Oak Island' Star Gary Drayton to Get His Own Show on History Channel Failed to Gain Momentum
Metal detecting expert Gary Drayton has won over a huge audience with his catchphrases and passion for treasure hunting. Back in 2019, one of his fans even started a petition so that he could have his show on History Channel.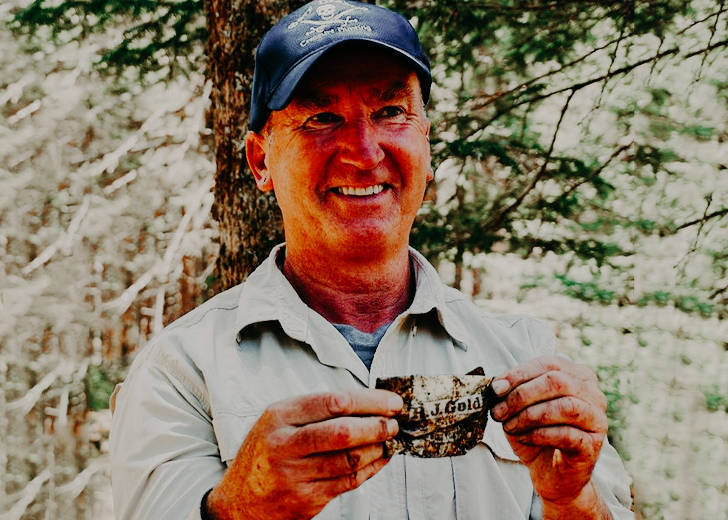 The metal detecting ninja, Gary Drayton, first got into treasure hunting through mudlarking. His passion for metal detecting and finding new treasures is contagious. His bright personality layered on top of his humorous catchphrases make him one entertaining guy to watch. With all these elements combined, it is no wonder that The Curse of Oak Island fans adore Drayton.
Many viewers of the TV series documentary think of Drayton as the centerpiece of the show and deserves his own show. A fan even started a petition on Change.org, calling for History Channel to grant the metal detector expert a show of his own.
Petition To Give Gary Drayton His Show
A man named Mike Hitchcock set up a petition on Change.org in 2019 asking History Channel to give Drayton his own show. He said that he wanted the metal detecting treasure hunter to find the treasures around North America in the show, which could be called "Gary Drayton - Metal Detection Expert."
There are tons of treasure scattered around North America! I want to see Metal Detection Expert Gary Drayton find all of it! The show can be called "Gary Drayton -Metal Detection Expert" and can air on the History Channel. Come on History Channel, you know he is why we really watch The Curse of Oak Island!
Drayton told the Boston Standard that he "agrees 100%" that his metal hunting adventures would make a good show and even shared the petition himself on his Facebook page.
The petition has garnered over 2,500 signatures to date. But, even after two years, the petition has not accumulated the targeted 5,000 signatures, and Drayton, too, has not gotten his show yet.
Drayton Got Into Metal Detecting Through Mudlarking
Before Drayton appeared in multiple treasure hunting documentary series and built a reputation for himself as an expert metal detector, he was a regular guy whose hobby was searching for trinkets along river banks. In an interview with History, The Curse of Oak Island star called himself a "proud mudlarker."
In one of his mudlarking adventures, Drayton found a 1789 gold Guinea. The find led him to change hobbies and get into metal detecting.
His Most Valuable Find Is A Ring Worth Half A Million Dollar
Throughout his treasure-hunting career, Drayton has found multiple treasures and artifacts. But his most valuable find to date is a $500,000 emerald ring. He thinks it was a part of Queen Isabella's dowry.
It's a 1716 Spanish emerald ring made from 22 ½ carat Inca gold with nine flawless emeralds that was probably part of Queen Isabella's dowry.
Another one of The Curse of Oak Island star's favorite finds is a lead cross which has now been named after him as the 'Drayton's cross.' He believes the cross is somehow Templar-related.