'Friends' Star Lisa Kudrow Wishes Son on His Birthday through FaceTime 
Lisa Kudrow's son Julian Murray Stern turned 23!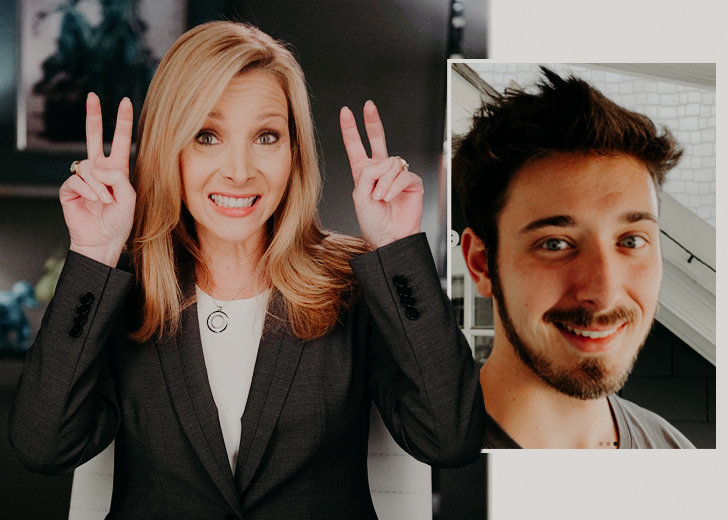 Emmy-winning actress Lisa Kudrow is best known for her role as Phoebe Buffay in the famous sitcom Friends. She is married to Michel Stern, a French advertising executive, and they have a son together — Julien Murray Stern.
On May 7, Kudrow took to Instagram to share screenshots of a FaceTime call with her son on his 23rd birthday.
Kudrow Wishes Her Son On His 23rd Birthday
In the post, the 57- year-old put up casual and candid pictures of her son. 
The first was of them on FaceTime, the second being one where he was caught off guard, and the last one being him giving a smile that brightens her world. It is pretty evident that they love and treasure each other.
Many of Kudrow's friends and family wished Stern a happy birthday. Among them was Jennifer Aniston, who played Rachel Green, and Courteney Cox, who played Monica Geller in Friends. Scream star and Cox's ex-husband, David Arquette, also wished him.
Fans of Kudrow, too, were quick to shower the birthday boy with good wishes. Few even referenced some of the iconic moments from Friends, one commenting, 'joey now: why god why' with a laughing-crying emoji. 
Kudrow's Pregnancy And Friends
Stern is Kudrow's one and only son with her 63-year-old husband, whom she married in May 1995. In July 2018, she told People that nothing on this planet prepared one to be a mother.
Stern had the chance of being a pivot point for the script of Friends. When Kudrow had discovered that she was pregnant, she was already four seasons into the show and a significant contributor to its high ratings. This being the case, her real-life pregnancy was written into the show.
Kudrow recalled her experience of being on set while pregnant to People. She revealed the cast would huddle backstage and wish each other luck and love for the show. During her pregnancy, the Friends stars would also include Stern while doing their traditional group hug. 
And when I was pregnant, then they would say, 'Have a great show, love you love you — love you, little Julian! Cause we knew it was a boy and that was his name. So sweet, they included my little fetus in the huddle.
However, Stern has never really been a fan of the show, nor his mother's portrayal of Phoebe. The actress has revealed that this was partly due to him wanting to see her as his mom and not the character. 
Stern shares a special bond with his mother's then co-worker, Aniston. Kudrow opened up about her son's confusion between her and Aniston on Literally! With Rob Lowe. She revealed that while watching Friends, Stern would often mistake Aniston for his mother. 
When Aniston and Kudrow shared the screen, Stern could not differentiate between the two of them. Even when he met Aniston, he would crawl into her lap. Kudrow then joked that her son preferred Aniston, which was okay since she is lovely and many people do.
Julian Is An Aspiring Actor
Initially, Stern did not want to be an actor and found his place behind the camera. In 2019, he also had a debut as a director in his junior thesis titled Mind Made Up. 
Now, as his Instagram states, he seems to be tracing the footsteps of his mother as an actor.