Fat Nick's Net Worth Is Backed up by His Music & Varying Business Ventures
American rapper and social media personality Fat Nick has earned a healthy net worth and leads a luxurious lifestyle thanks to his inspiring career.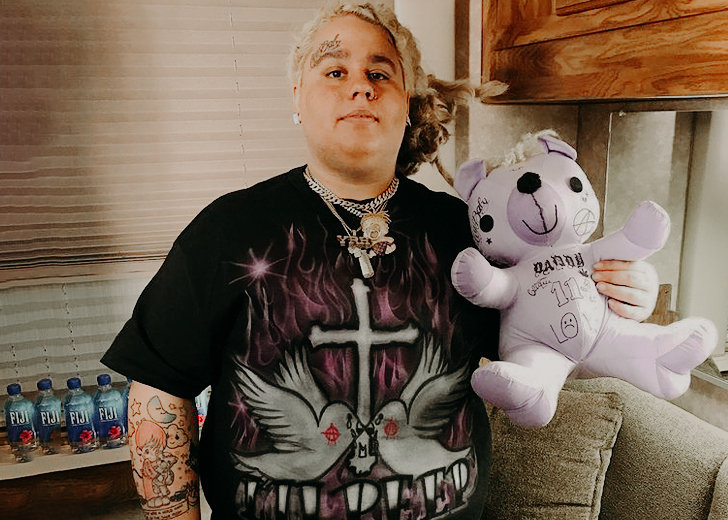 American rapper and social media personality Fat Nick rose to fame after creating explicit comedic videos and freestyles on YouTube. He soon transitioned as a rapper with his friend Kevin Pouya, pushing himself into the spotlight.
Today, the 26-year-old rapper is renowned as one-half of the musical collaborative Buffet Boys. However, fame isn't the only thing that Nick has managed to earn over the course of his inspiring career—he has amassed a healthy net worth and leads a luxurious lifestyle.
Nick's Net Worth
A quick glance into Nick's social media handle is enough to get an idea of his luxurious lifestyle and establish that he actually has a healthy net worth under his belt.
He even took to Instagram on August 20, 2020, to show off his fortune, as he held a bundle of cash in his hands. In the post's caption, he wrote, "Light 60 piece my opps can't even afford a 20 piece McNuggets." That was definitely a punch in the face for someone.
In a similar instance, Nick bragged about being rich and asked if one would choose a good-looking man over him who owned "big money." In the picture, he was holding a bundle of cash and a gun in his hands. 
So quarantine got me looking a little crazy with my hair but Im still [expletive] rich, what you want big [expletive] or big money choose wisely...
A School Dropout
The rapper was interested in everything but studies while growing up in Miami. Following his instincts, Nick decided to drop out of high school when he was in tenth grade.
Speaking to The Hundreds, Nick shared that his mother was supportive of his decision; however, his father was against him dropping out of school. Later, the rapper had to make his friend Pouya's brother pretend as his counselor and convenience his dad to let him drop out.
My mom was cool with it, but my dad wouldn't let me drop out, so Pouya's brother's friend had to pretend to be my counselor. He called my dad to convince him to let me drop out.
After he eventually dropped out of school, he started selling drugs with his friend Pouya. But he later developed an interest in music and decided to pursue a career as a rapper. Since then, he has not looked back, as he has made a successful name for himself.
Fat Nick's Various Sources of Income
Nick has accumulated a respectable net worth thanks to his varied sources of income. As a rapper, his primary source of income is his music. Most of his raps and songs are uploaded on the musical collaborative's YouTube channel, Buffet Boys.
Besides that, the rapper actively performs at live shows and concerts and makes a decent earning out of it. According to Ticket Smarter, his show's tickets usually range from $100 to $1,000.
Further, Nick even has 3 scheduled concerts lined up for the year 2021. The first one will take place on May 7, 2021, at Hard Rock Stadium. The tickets for the concert range from $580 to $1599.
The second concert is on October 28th in Queens NY, at Rolling Loud NYC. And the last one is on December 10th at Rolling Loud California.
In addition to that, the Miami-born artist has also made his merch available to his fans and followers. His merch includes t-shirts, masks, air fresheners, and plush toys.
According to weathypersons.com, as of September 2021, Fat Nick's net worth is estimated to be north of $500,000