People Are Again Upset at 'Teen Mom's Farrah Abraham for Misparenting Daughter
Farrah Abraham has always been criticized for her parenting skills.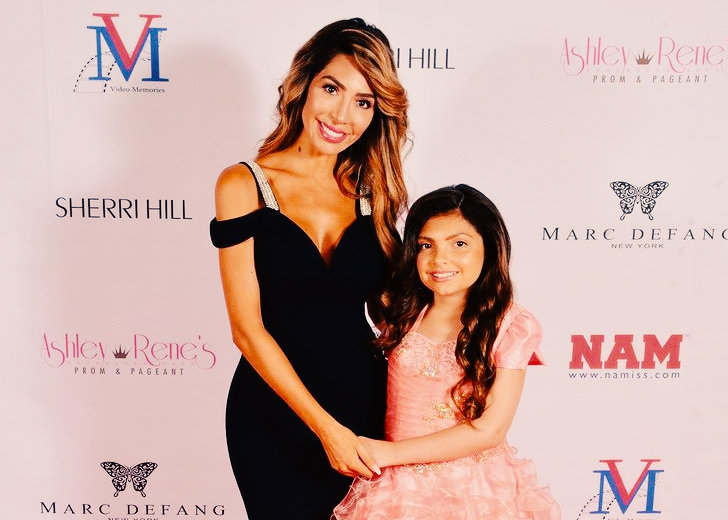 Farrah Abraham has been a mother most of her life in the public eye.
The world first met Abraham on MTV's 16 and Pregnant. She was a 17-year-old whose boyfriend had tragically died in a car accident one month before the birth of their daughter, Sophia, in 2009.
The mother-daughter duo was subsequently featured on 16 and Pregnant's spinoff, Teen Mom. 
She starred in the show for seven years, but her career in reality television was cut short when she was booted from it.
A target of constant criticism, Farrah made unpopular decisions and was deemed unfit to be a parent by fans and critics alike. 
Abraham has also never been one to keep anything private, even when it comes to her 12-year-old daughter.
With a combined following of over 3 million from her Instagram account, her daughter's Instagram account, and their shared TikTok "farrahandsophia," the reality star uses these platforms to share her life with her daughter that also often results in critics chastising her. 
The Birds and the Bees
The Teen Mom star was recently slammed for letting her daughter pose with a pregnancy test on Instagram.
The picture, which has since expired, was shared on Abraham's Instagram Story. It featured Sophia wearing giant white-rimmed sunglasses and holding the pregnancy test up to the camera. 
Upon closer examination of the story, beneath the boxes, with the Modern Fertility logo, was a note from the company that read, "We're so excited to collaborate with you. Can't wait to hear what you think."
Many found this inappropriate and took to the Modern Fertility Instagram page to criticize them for even considering working with Abraham.
The brand has not commented on the situation, but Abraham defended her decision, saying her daughter was going through puberty and needed to learn about the birds and the bees.
In an interview with Us Weekly, the reality star revealed that since her daughter was going through physical changes, she needed to learn about pregnancy tests. She added that there was nothing shameful about doing it, and it was more about healthcare. 
Young ladies deserve amazing bodies. You want to feel good and competent. You should play around with the fun pregnancy test. Pee on it.
Not the First Time Abraham Had "the talk" With Her Daughter
Abraham also revealed that it was not the first time she had talked to her daughter about intercourse.
In July 2020, Abraham shared that she was "prompted by other parents" to tell Sophia about intercourse since she heard about it during sleepovers.
She iterated that her daughter had told her about the things she and friends had discussed, and Abraham wanted to clarify. 
That same month, Abraham was also criticized for filming a TikTok video with her daughter showing a vibrator.
However, she defended herself, saying that she educated her daughter and protect her, so there was nothing shameful about it.