Eva Pilgrim's Social Media Profiles Suggests She Has A Husband
Co-anchor of "Good Morning America" Eva Pilgrim is soaring high in her career as an Asian American journalist. Eva has not made any public statement regarding her love life, but she often posts pictures with a man following several occasions and even mentions him as her valentine.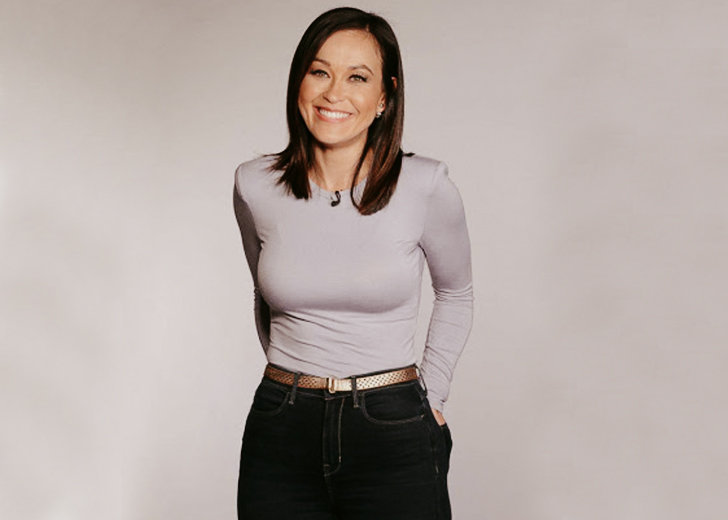 Asian American journalist Eva Pilgrim has had her hands full breaking news stories as ABC News Correspondent and co-anchoring Good Morning America. And while her career is soaring high as a broadcast newscaster, she also appears to be enjoying an equally vibrant love life.
Although Eva has not made any public statements regarding her relationships, her online activity says something different. A brief scroll through her social media handle reveals instances where she has posted pictures alongside a man she supposedly is sharing her life with. 
Eva Pilgrim's Social Media Points to a Mystery Man 
Established television anchor, Eva Pilgrim's social media profile is teeming with posts featuring a man she calls her valentine. Their picture together dates back to September 27, 2017, when she first posted a picture with him on her Instagram account. In the post, the two are seen with the mayor of San Juan, Puerto Rico, while reporting on how the mayor was going into homes checking up on people post-hurricane. 
Later Eva made multiple posts on her Instagram featuring her mystery man. In March 2019, she posted a selfie with him with a heart emoji in the photo caption as they visited London together. Months later, Eva visited Charleston, South Carolina, and shared a picture holding her mystery man.  
Later that year, she posted multiple pictures with him on several occasions, such as their visit to a baseball game or the Cote Korean Steakhouse together.
Adding to it, Eva also posted a picture with him on thanksgiving expressing her gratitude, followed by a post on new year's with equal gratitude and appreciation. 
"Can't help but feel reflective on this night. What a year!!! Feeling pretty grateful. Farewell to the last decade. Really looking forward to the adventures the next one brings "
In November 2019, the duo adopted a french bulldog and since have been raising the pet together. Eva even posted a picture with the man and her pet dog on valentine's day while captioning the photo with "My Valentines," followed by a heart emoji.
Is The Mystery Man Eva Pilgrim's Husband?
While Eva has multiple pictures with her mystery man on her Instagram, she hasn't yet officially mentioned him as her husband. 
However, back in May 2020, she tweeted how her "husband" managed a cup of coffee for her when she had an issue with her coffee maker.
"Thank you @NespressoUSA for the quick reply. New machine en route. Husband has found me a cup for today. Coffee tantrum over."
However, no further mention of her husband was made. 
While Eva posted pictures with the same man in the past, she never revealed his name. On September 15, 2020, however, she finally spilled the beans. Eva posted a picture with her man and mentioned his name in the caption, which turns out to be Ed. Apparently, the two had gone for a hike to Arches National Park and posted a selfie they took there. 
"Found the shortest hike ever... Quarter mile! Even Ed enjoyed it."
By connecting all the dots scattered throughout her social media posts, it can be assumed that Eva is in a seemingly happy relationship with her partner, Ed. However, since there isn't any official account further backing the relationships, her marital life is still somewhat ambiguous.