Who Is Comedian Erin Foley's Partner? Is She Planning A Wedding?
Comedian Erin Foley has been with her partner Sara Calabro for a while now. They even moved in together at the start of 2020. However, is Erin Foley planning a wedding with Sara? One of her tweets mentioned something about marriage but was she actually serious in the tweet?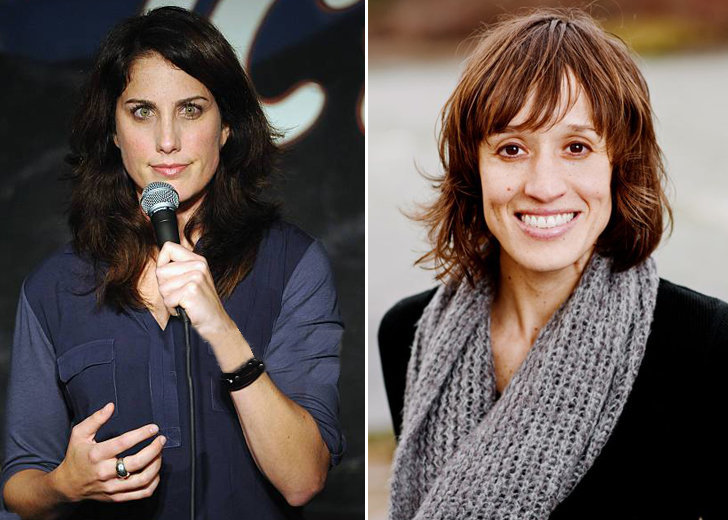 Writer, stand-up comedian, and actress Erin Foley has been with her partner Sara Calabro for more than five years. Now, the couple is finally at a place where they can think about getting married.
But, is Foley planning a wedding with Sara?
Erin Foley Moves In With Girlfriend, Sara Calabro
One Day AT A Time writer Erin Foley started dating Sara Calabro at least sometime after April 2014. Because, till 30 April 2014, Foley was single; she claimed so through a twitter post.
Interestingly, the recent union of the two is happening for the second time.
Yes, they had already dated each other a while ago. In an Instagram post on Valentine's Day in February 2019, Foley posted a picture of her and Sara with the caption, "The key to finding your person is to date her 15 years prior and then wait for her to be single again. It's quite simple. My forever Valentine @acutake."
Later, Foley even moved in with Erin. Through a tweet on 19 January 2020, Foley announced that Sara was moving in with her in 12 days from then. The couple is now living in Los Angeles, as per Foley's Twitter profile.
After Having moved in Together, is Erin Foley Planning a Wedding with Sara Calabro?
In August 2020, Foley tweeted, stating that her girlfriend's accountant suggested they get married immediately for financial reasons. Then she joked about her being a middle ground between the conservative side and the liberal side.
My partner's accountant suggested that we get married immediately for fiscal reasons. Apparently, I'm the middle ground between Republicans and gay marriage.
This tweet piqued people's interest regarding her plans for marriage. However, it would be wrong to assume her intentions about a wedding based on a single tweet.
Her being a comedian also doesn't help this assumption, either. Comedians say things they do not mean all the time; it is a part of their job. Maybe she was making a joke out of something that Sara's accountant said. Or, perhaps that person made her think twice about marrying Sara.
Either way, we will have to wait for Erin to confirm or deny this rumor, as this might be something that could undoubtedly be a significant occasion in her life.
Who is Erin Foley's Partner Sara Calabro?
Foley's girlfriend, Sara Calabro, is a multi-educated person. She first got her Bachelor of Arts (BA) in English Literature from Saint Anselm College.
She then went on to complete her Masters in Science (MS) in Acupuncture and Oriental Medicine from the Tri-State College of Acupuncture.
As for her career, she is a licensed acupuncturist, a copywriter, and a professional editor. Her LinkedIn profile states that she has licenses to perform acupuncture from the State of Oregon and the New York State Education Department.
It also mentions that she is the creator and host of the Press This Point podcast.