Quick Facts to Know about Erielle Reshef Including Her Age and Ethnicity
Erielle Reshef is a correspondent for ABC News.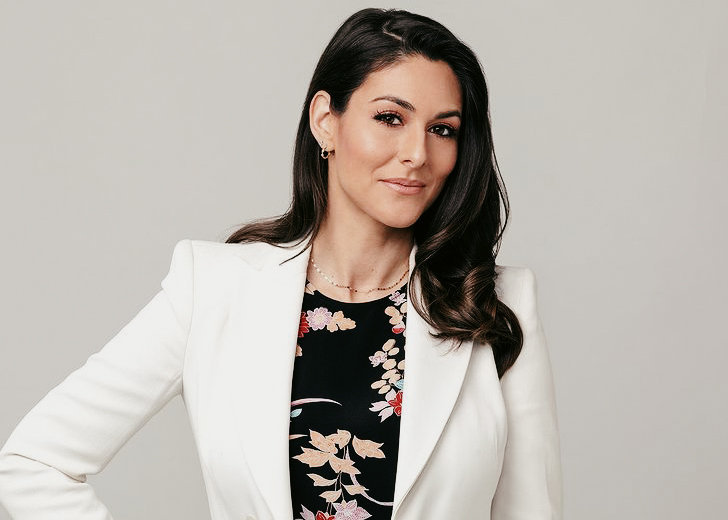 Erielle Reshef is a familiar face to anyone who watches American news or American TV. She works as a regional news correspondent for ABC News. Before this, she worked on KOCO 5 News and Hearst Television.
Here are the five interesting facts we know about Reshef!
1. Reshef Has Won a Regional Emmy Award
Reshef's career highlight came long before her time at ABC News.
Back when she was a news anchor for KOCO 5 from 2012 to 2016, she bagged a regional Emmy award in the Public Affairs category for her work on 'KOCO Chronicle: The Investigation Conviction of Daniel Holtzclaw.'
The news report was an in-depth look at a convicted Oklahoma police officer charged with assaulting women. 
After joining ABC news, Reshef was nominated for the Daytime Emmy Awards for her reports to Good Morning America. The award recognizes remarkable achievement in daytime television production and is presented to individuals and programs broadcasted from 2:00 a.m.- 6:00 p.m.
2. Her Home Country Is Israel
Reshef's spot-on American accent might fool you because her ethnicity is Israeli. She was born to Israeli parents, father Dr. Eli Reshef and mother Edie Roodman. Although her exact age cannot be officially verified, her birthday falls on September 23.
Reshef moved from Israel to the U.S. at an early age and attended college in the U.S. from 2001 to 2005. Then, she returned to Israel for a job at IBA English News, an Israel-based news channel, between 2010 to 2012.
She also gushed about her on-the-ground reporting while on Israel while covering the Israel-Gaza clashes in a segment from 2012.
The news correspondent has two brothers — Eitan Reshef and Evan Reshef.  
3. Reshef Didn't Study Journalism
Despite having a career in the media sector, Reshef doesn't hold a journalism degree. Instead, she graduated from Indiana University Bloomington in 2005 with a BA in political science and Jewish studies.
Even her post-graduate degree was in conflict studies, differing from a communication or media degree of some sort.
Nevertheless, her academic qualifications have been helpful in her coverage of politics, disasters, and global security issues.
The broadcast journalist has so far anchored coverage of the uprisings in the middle east, the Israeli-Palestinian conflict, the Japanese tsunami and earthquake, Boston Marathon bombings, terror attack in Manchester, and so on.
4. She Is Married to an Investment Banker
Reshef married Daniel Frankenstein, on May 30, 2010, in her home in Oklahoma.
Frankenstein is an investment banker and a co-founder of Janvest  — a firm to connect businesses and investors between the U.S. and Israel. He is the New York partner for the organization.
Like his partner, he spent his high school years in the U.S. and graduated from the University of California, Berkley.
5. Reshef Is a Mother to Two Sons
Reshef and Frankenstein have two sons together — Marvyk Julius Frankenstein and Mayr Reshef Frankenstein.
As Reshef's Instagram post suggests, their second son was born around August 2019. She regularly posts about her two sons and family on her Instagram, giving insights into her picture-perfect family.