Erica Cobb's Husband Is Full Of Love, Support, And Encouragement
Erica Cobb treasures every moment with her husband, Anthony, as he brought love, support, and encouragement into her life.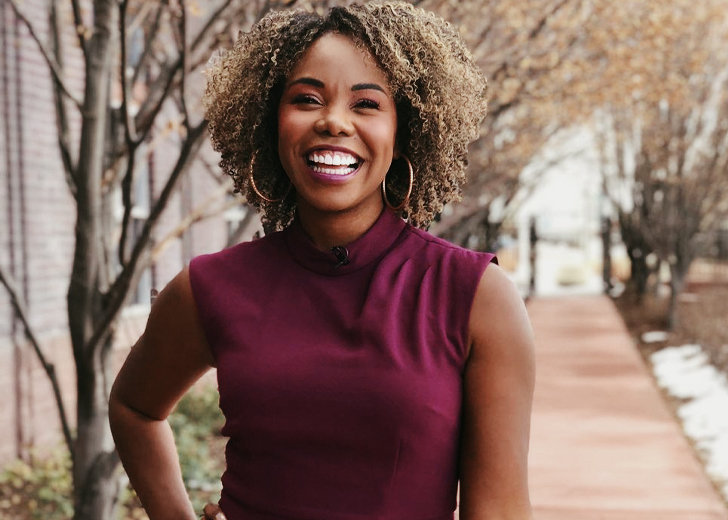 American television personality Erica Cobb is known mostly for her podcast, Comeback: With Erica Cobb. Along with the podcast, she is also well known for being a television co-host at Daily Blast Live.
On July 16, 2016, Erica Cobb and her husband, Anthony, tied the knot. On the very day, four years later, in 2020, she posted a snippet of her wedding video on Instagram.
Erica fondly recalled the moments of her getting married to her husband in the peaceful beach setting in Mexico. 
Erica Cobb Regards Her Husband As A True Life Partner
Three years after she got married to her husband Anthony, Erica wrote an anniversary post in July 2019. In her post, she expressed how thankful she was to have Anthony as her partner.
In the same post, she also implied that she is waiting for the 'Queen' to arrive.
As of 2021, Erica has not given birth to a baby, nor has she adopted one. People can only make assumptions on whether she does not have a child or is extremely good at keeping secrets. Erica has yet to disclose the identity of the 'Queen' mentioned in her post. 
Moving on, the 38-year-old podcast host always makes time for her family. She makes time to thank her husband every chance she gets. On May 10, 2021, on the occasion of Anthony's birthday, Erica expressed what a blessing it was to be with him
Happy Birthday to my Hubby Anthony! What a blessing it is to get to do life with you! Love you Babe💜

Side note: I'm so glad he got to celebrate with his favorite Cobb... My sister Ebonie 😆 Amelia, we're cool too 😉 pic.twitter.com/2yW6ivlIqs — Erica Cobb (@EricaCobb) May 10, 2021
People can see that the American media personality cares for her husband as she regards him as her true-life partner that she will hold on tight to no matter what.
Erica Cobb And Her Ex-Husband Appeared On 'The Marriage Ref'
Erica Cobb and her ex-husband, Jesse Lehman, were together for about four years when they appeared on The Marriage Ref in 2010. They decided to appear on the show because of their marital dispute.
While Cobb did not want to change her maiden name after marriage, Lehman was not happy being referred to as Mr. Cobb on vacations booked by Cobb.
As it turned out in the show, Erica was, outnumbered in her opinion. Even the host, Tom Papa, could not support her because of the audience's opinion.
As a result, she lost the dispute in the show. This dispute might have been one of the many reasons the couple broke up from their considerably long relationship.
Three years after appearing on The Marriage Ref, when Lehman was the store manager at Max Muscle Sports Nutrition, the couple was still together.
Since Cobb married Anthony in 2016. It is assumed that she and Lehman divorced within the timeframe of 2013-2016.
After having a marital dispute with her first husband, Erica is now happily married to Anthony.
She treasures every moment with him as he has brought love, support, and encouragement to her life.