Erica Campbell's morning show is a beacon of faith, positivity and joy
'Get Up! Mornings' host Erica Campbell is always sharing love and faith with her listeners through her morning radio show.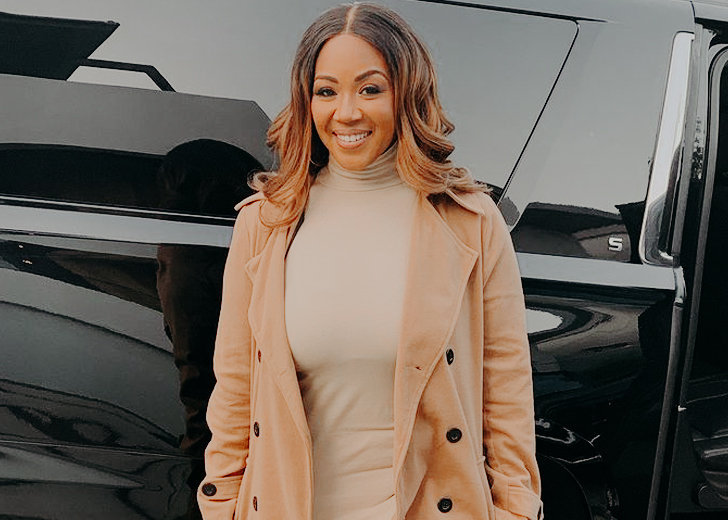 Amidst countless cases of young people coping with depression, acceptance, and self-degradation issues, radio host Erica Campbell is always sharing love and faith with her listeners through her morning show Get Up! Mornings with Erica Campbell. 
In the show, she demonstrates her unshakable devotion to God. Additionally, she also shows people a better path to self-love, self-acceptance, and joy. 
Campbell Believes We Need to Redefine Beauty
Several people today are shackled by the outdated notions of beauty that are still commonplace. The idea that fair skin and a slender physique define beauty should ideally be considered a remnant of a bygone age, yet such antiquated stereotypes continue to hamper the self-worth of millions of men and women worldwide. 
However, Campbell strongly believes that it's time to reset the definition of beauty. In her morning show, she can be heard doing precisely that.
The Grammy-winning gospel singer vocalizes that everyone is beautiful because that is how God made us. Further, she has written a book that stresses self-acceptance and how to cope with judgemental thoughts. 
In her book 'More Than Pretty' published in 2019, the radio host reflected upon her feelings and struggles while working in an industry that is wholly besotted with physical appearance. The mother of three also opened up on her self-acceptance battle. 
According to her, the almighty's power and feeling his unconditional love helped her cope with her struggles. She also adds in the book that when we look at ourselves the way God does, we see ourselves for the beautiful and perfect creatures we are.  
She Says God Is a Keeper
As a spiritual speaker, Campbell's enlightening words are not just limited to her book. She takes to her spiritual mission every day on her morning show. Her daily mission? To enlighten people of everything that God has done for them. 
According to her, in a particular May 2020 video, he has been helping us get through everything since the beginning of time, and he would continue to keep us content no matter the times. 
The spiritual speaker stands by her statement and says God will keep us, help us, and save us. She also stresses in the video, whenever one encounters an obstacle in life, it might seem insurmountable and frightening at first, but if one's thoughts are on God, then all will be right. 
...sometimes we forget, sometimes we forget how good he has been. The problem is so present, the problem is so big in our eyes, we forget that god has brought us through time and again, that he has been with us. That he has covered and kept us.
Irrespective of one's beliefs, it's good to have the radio jockey share her insights on love and acceptance that lie beyond society's judgment. 
You can catch Campbell's radio show Get Up! Mornings with Erica Campbell on weekdays, from 6 a.m to 10 a.m on a plethora of stations.