Emily Beecham Established Herself in the Entertainment Industry Thanks to Her Supportive Parents
American-English actress Emily Beecham's parents' openness to communication might have played a significant role in shaping her personal and professional life.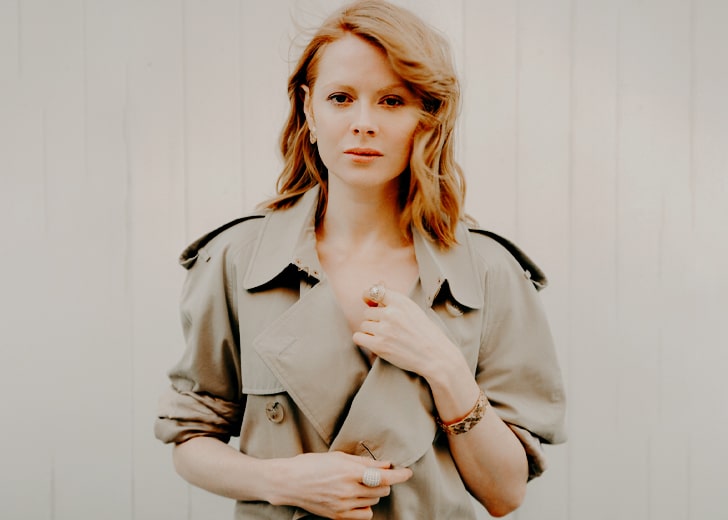 Emily Beecham established herself in the entertainment business through her intriguing roles in Daphne, Hail Ceaser, and The Pursuit of Love, including many other movies and TV series. Her remarkable career as an actress would not have been more challenging without her supportive parents.
A Little About Her Parents 
The British-born actress experienced both the American and British sides of life because of her British father and American mother. 
Travel and adventure were part of her life from an early age, as her dad was a pilot. At the same time, her Arizonian mother bestowed on her some American qualities.
Having moved around a lot as a child—ten different schools!—Beecham initially clung to the arts as a constant amid the changing school syllabuses in each school.
Thanks to her supportive parents, who were always by her side, she started acting at an early age and joined the London Academy of Music and Dramatic Art to explore her artistic side.
How She Embarked Towards Glamour and Entertainment
Pursuing acting from a young age, the actress had already landed a role in the series Afterlife before she even finished school. 
The beautiful actress simultaneously pursued modeling as well by signing with Select Model management. However, acting was always the primary focus. 
And thanks to her remarkable debut in 28 Weeks Later and The Calling, she got the proper exposure to make it big on the screens. 
Her Breakthrough In Acting
Beecham's leading role in The Calling granted her the Best Actress award at London's Independent Film festival. Being recognized for her excellence, she was also listed as the 'Face of the Future' among fifty-four others by Nylon magazine. These recognitions eventually pushed her to do even better.
Similarly, for playing a major role in the movie Daphne, she was nominated as Best Actress at the British Independent Film Awards. Not long after, Canes Film Festival awarded her the Best Actress award for the movie Little Joe in 2019. 
Throughout the years, the actress has shown her excellence through her dozens of movies and TV series, and we hope to witness more of her fantastic work in the future.