CNN Journalist Elizabeth Cohen Shares Married Life Moments; What Makes Her Powerful
Her career received a boost in 1991 when she joined the CNN...she had an attachment towards health and well being from an early age...She has been a long time married to Israel born entrepreneur...The supportive nature of her husband came to light...she continued her education at Boston University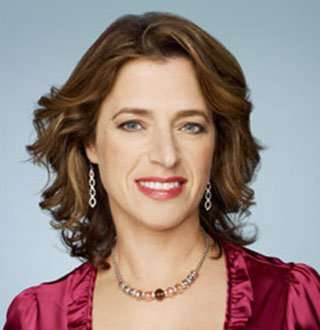 With a successful career and a happy family all to herself, journalist Elizabeth Cohen had a brilliant life. The family had however not only a connection through love as the supportive nature of her husband came to fore when she had to put her duty first at the time of a major crisis. 
The middle-aged American journalist is on the books of CNN. She serves as a senior medical correspondent for CNN's Health, Medical, and Wellness unit.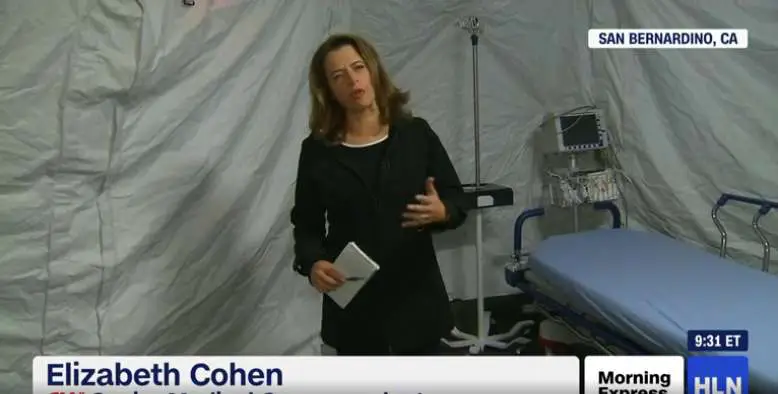 Elizabeth Cohen updates about the Flu from Loma Linda, California on 18 January 2018. (Photo: edition.cnn.com) 
At the early stage of her career, Elizabeth worked at WLVI in Boston as associate producer of environmental program Green Watch. Along with that, she also worked as a reporter in Washington, DC for States News Service and The Times Union in Albany, New York.
Being CNN Senior Medical Correspondent
Her career received a boost in 1991 when she joined the CNN in 1991 after brief wandering across various local TV networks.
At the CNN, she was initially hired to report on health and wellness issues arising from major disasters. Ten years after joining CNN, she reported the terrorist attacks of 9/11 with high professionalism and provided updates from the recovery work at Ground Zero. Not just that, she also organized a search party to find out about the missing people in lower Manhattan on 11 September 2001.
Apart from that, she reported from a health angle in the aftermath of the destruction caused by hurricane Katrina in 2005 and also provided her take on oil disasters in Mexico in 2010.
Her service in the field of health and wellness has not gone unnoticed as she has also been honored with various awards and titles including Gracie Award(2008), Emmy Award(2005), and Hearts Award.
In 2014, Elizabeth traveled to Liberia to report about the Ebola Outbreak. She has received the Outstanding Alumni Award from Columbia College in New York City and a Sigma Delta Chi Award from the Society of Professional Journalists 
Both Of Her Parents Are Physicians, Age?
Elizabeth was born in a Jewish family to father Charles A. Schwartz and mother Sheila Fay. With both her parents being physicians, she had an attachment towards health and well being from an early age. 
Born as one of four siblings, her family consists of two sisters, Pamela and Julia and a brother David. She attended the Columbia College and graduated with a bachelors degree in history. Later, she continued her education at Boston University after obtaining a masters degree in public health.
Family Support: Husband Inspires Elizabeth Cohen During Crisis
If Elizabeth enjoys an excellent professional life, then her husband and children are a large part to thank. She has been a long time married to Israel-born entrepreneur Tal Cohen. Elizabeth and her husband are proud parents of four daughters.
The supportive nature of her husband came to light on 11 September 2001, when America was hit by one of the worst terrorist attack ever. Her husband despite fearing about her safety encouraged her to cover about the incident and help the injured. 
In a book called Women Journalists at Ground Zero: Covering Crisis, Elizabeth talked about the supportive nature of her husband and explained how her husband encouraged her to cover the news. 
Apart from that, her book called THE EMPOWERED PATIENT  was also inspired by her third daughter Shir. Shir had an awful medical condition and started receiving spinal taps when she was born. Her experience with Shir encouraged her to write her the book and learn more about the medical condition.
Elizabeth seems a lucky woman in a sense that she is blessed with a supportive family.