Gospel Singer Donald Lawrence Finds Companionship In A Dog Rather Than A Wife
Gospel singer Donald Lawrence seems to enjoy his life as a bachelor despite being well accomplished. Here learn about Lawrence's life, including his rumored relationship, his belief in God, brief career details, and how he manages his single life.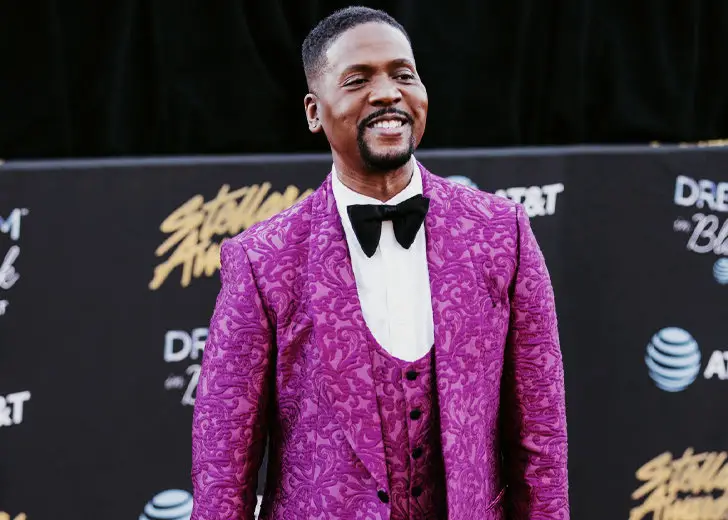 Grammy award-winning American gospel music songwriter and singer Donald Lawrence doesn't seem particularly keen on sharing his fame and success with a significant other. Despite being well accomplished, the 59-years-old has not even hinted at anything remotely related to a prospective relationship while not disclosing any reasons for his commitment to a single life.
Below we'll learn about Lawrence's life, including his rumored relationship, his belief in God, brief career details, and how he manages his single life.
Internet Suggests Donald Lawrence Has Been In Relationship With Kim McFarland
Some sites on the Internet, such as MarriedBiography and Whodatedwho, report that Donald Lawrence used to be in a relationship with singer Kim McFarland in the past. However, the reports seem to be baseless, as both Lawrence and McFarland have never confirmed the rumors.
McFarland, who is also the founder of Unity Fellowship Church, has been touring and performing alongside Donald Lawrence and Co for over a decade now. According to the Sioux City Journal, she started singing at the age of 3, joined the Soul Children of Chicago at 15, became part of Thompson Community Singers at 18, and also released her first song, 'For the Good of Them.' Although Kim has been professionally associated with Lawrence, it doesn't seem like the two moved beyond that. 
In fact, McFarland has been married to her husband, Chris Anderson, since 1995. In addition to this, she was already a mother of four step-children and a grandmother in 2008. Hence, the rumors of her being with Lawrence sounds highly unlikely. 
Donald Lawrence Is Devoted To God
Donald Lawrence, who has worked as Minister of Music at Southern Baptist Church while residing at Cincinnati, is a firm believer in God. His faith and loyalty towards God are evident in his musical works as well as from the posts he shares through his social media handles.
Over the years, the Charlotte, NC, native has composed songs such as 'God,' 'Say A Prayer,' 'Call On Jesus,' -- all of which aim to spread the positivity of God's message in addition to showing his faith towards God.
Besides that, Lawrence also promotes and appreciates those artists whose music is related to God and his holy message.
In one of those instances, recently, on November 27, 2020, he informed that the single titled Words by singer Blanche McAllister was available in all formats and urged his followers on Instagram to give it a listen.
That is just one instance, as the 15-time Grammy-nominated artist often promotes music and works related to God.
Lawrence Lives With His Adorable Dog Named Deja
Living a single life can be hard sometimes but not when you have a friend or a companion by your side. 
While Donald Lawrence's life also lacks a partner or wife, he has managed a way to find a friend in his adorable dog named Deja.
The 59 years old songwriter is usually seen sharing pictures with his dog Deja with some sweet captions. Well, someday he calls her 'love' whereas someday he dresses her with a colorful collar.
All these sweet little things show that companion Deja has kept the gospel musician busy at home.