Dolly Parton Inspired Mural beside Hair Salon — How She Transcended Artificial Beauty in a Positive Way
"A rhinestone shines just as good as a diamond."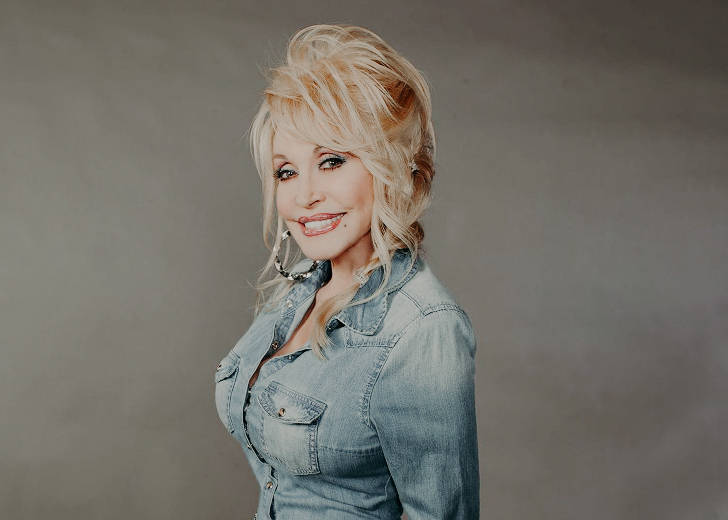 The giant-sized Dolly Parton mural on the side of Beauty Parade Hair Salon in West Asheville, North Carolina, has been a fixture for the past few years. Now, Parton has a new partner on the wall.
Artist Gus Gutty created the first mural in 2018, but recently the artist was busy updating his earlier artistic creation. Salon owner Terra Marshall kept it a secret and teased people about it, and solicited guesses on Beauty Parade's Facebook page. 
However, on April 5, it was finally revealed, and it was none other than the world-renowned drag icon RuPaul. Salon owner Marshall believes that the recent addition will bring in even more people to the "10 visitors a day, probably upwards of 50 or 60 during the weekends" salon. 
Dolly Parton's Significance in the Beauty World
While salon owner Marshall has always been a big fan of Parton, she is just one out of millions of fans worldwide. Parton rose to fame through her music, but gradually her style and persona took precedence. 
One cannot deny that when you think of Dolly Parton, glittery eye makeup, long red nails, and her rhinestone-studded outfits come to mind. But the most critical thing that stands out is her superfluously teased blonde wig. She is never seen without her wigs. 
Parton has been wearing wigs since the 60s and has no plans to veer from them. She resorted to wearing wigs not only because it was quicker, but it was also to protect her natural hair from damaging.
In an interview with Elle, she iterated she was not a natural beauty, and to enhance her looks; she chose to be flamboyant and jazzy. Although it bordered on artificialness, the singer admitted she was a real human being no matter what. 
I look totally artificial, but I am totally real, as a writer, as a professional, as a human being. A rhinestone shines just as good as a diamond.
The self-referential Backwoods Barbie-meets-Hollywood persona, which she calls a "country girl's idea of glamour," was accepted by the often conceited world of high fashion. Parton was impacting runways with a sweatshirt and jacket with a portrait of her on the Gucci runway.
Designers like Jeremy Scott and Michael Kors drew inspiration from her and extolled her for her ability to embrace her personality wholeheartedly. 
Parton's Lifestyle and Beauty Brand
The Grammy award-winning musician and fashion icon's larger-than-life-style and enduring persona inspired a brand of her own.
In 2019 she signed a multi-year partnership deal with IMG to create a lifestyle brand that will provide a diverse range of licensed consumer products from fashion and jewelry to homeware and accessories.  
In an Elle interview, she had promised that she would create her line of makeup, clothes, and wigs, and she kept her promise.
"I am excited to be working with IMG on a global scale to give my fans products that they will cherish for years to come," Parton said. "You might even see my mug on a mug!"
The 74-year-old singer also announced last year that she was launching her beauty brand with Edge Beauty.
Although it is unclear what products she will release, we know that they have partnered up to create fragrances inspired by Dolly's signature scent, with the first collection set to launch in Spring 2021.
Edge Beauty's CEO, Steve Mormoris, told WWD that they would work on a "multiplicity of olfactory forms that will indicate the fragrance value."