DJ Jazzy Jeff's musical prowess and connection with Will Smith bolstered his net worth
While DJ Jazzy Jeff is a musical force to be reckoned with on his own, his ties with Hollywood megastar Will Smith have further propelled his popularity and net worth.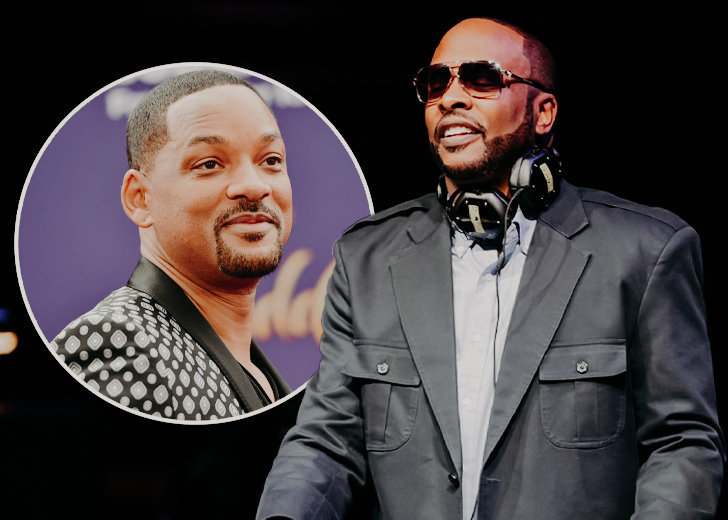 American DJ Jeffrey Allen Townes, known professionally as DJ Jazzy Jeff, has amassed a massive net worth, thanks to his successful run as a DJ, record producer, and songwriter. His monetary figures also climbed up the ladder because of his musical prowess and connection with Will Smith in the early days of his career.
DJ Jazzy Jeff & Smith Were a Team
DJ Jazzy Jeff and Smith are old friends who started their careers together. Smith started as a young rapper with a stage name, The Fresh Prince, before becoming an actor.
The Philadelphia natives had formed a duo named DJ Jazzy Jeff & the Fresh Prince, and they used to perform and work together. The pair had even won a Grammy Award for Best Rap Performance for their song 'Parents Just Don't Understand' in 1989.
Two years later, they won another Grammy for Best Rap Performance by a Duo or Group for their another single, 'Summertime.' The song was also ranked at number 4 on the Billboard Hot 100 chart.
However, Smith slowly transitioned from music to acting, which brought an end to their duo. 
But that never halted their friendship. Moreover, Townes has produced and performed on several songs by Smith, including 'So Fresh,' 'Potnas,' 'Will2K,' and 'Freakin' It,' amongst others. The songwriter also performed at the Live Eight Concert with Smith in Philadelphia on July 2, 2005.
Most recently, during the COVID-19 pandemic, the duo came together for an episode of Smith's YouTube show Will From Home. The old-time friends talked over a video call and remembered their initial days of working together. Later, they performed a "concert from home"—Townes provided the music beats while Smith held the mic for vocals.
Townes' Net Worth is in Millions
DJ Jazzy Jeff had already found a firm footing when he and Smith made their way to expand their respective careers. Still, his connection with The Pursuit of Happyness actor furthered his fame—because of their initial day's friendship.
Besides, Townes' musical prowess is another significant factor that entertained audiences and helped him rise through the ranks. Some of his notable albums include He's the DJ, I'm the Rapper, Rock the House, The Magnificent, Homebase, M3, and Back for More.
Collectively, his work has helped him earn fame and massive net worth. According to Celebrity Net Worth, he has a net worth of $5 million.
Earns from Merch & Brand Promotions
Besides his live shows, events, and release of albums, Townes also earns a decent income from his merch and various brand promotions. He often endorses brands through his social media handles, whereas he has made his merch available on his website.
His merch includes t-shirts, hoodies, masks, autographed albums, sweatshirts, and so on, ranging from $15 to $100.