Diesel Dave Contemplates Having A Third Kid With His Wife
American TV personality Dave Kiley, popularly known as Diesel Dave, Might Be Looking To Expand The Family - Perhaps More So Than His Booming Truck Building Enterprise.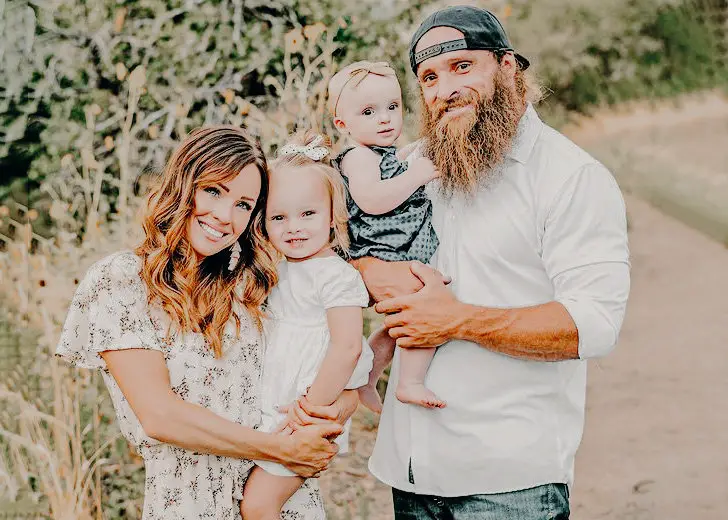 American TV personality, Dave Kiley, popularly known as Diesel Dave, loves to build as well as modify trucks. But, the other thing the Diesel Brothers star loves more than that is building a prosperous family.
The custom vehicle builder's family already consists of his lovely wife and two children. Nonetheless, the truck enthusiast does sometimes contemplate expanding the Kiley household and have a third kid with wife, Deseri.
Dave And Wife Both Feel Lucky To Have Each Other As Companions
The owner of DieselSellerz, an enterprise that builds 'badass trucks', is happily married to Deseri Lyn Kiley for more than four years. The now-married duo who shared the wedding vows on July 4, 2016, first met each other at an Alan Jackson concert and subsequently fell in love. Later, they began dating and finally decided to legalize their romantic bond.
Ever since then, the couple has been like peas and carrots, which is evident in numerous posts that crowd Mrs. Kiley's Instagram handle. Deseri Lyn seems to have fallen head over heels for the bearded builder. Even her Instagram bio simply reads, wife of @the_diesel_dave aka Dave Kiley. 
The faithful wife never misses out on any opportunity to shower words of love and adoration to her beloved husband. So on the occasion of the Discovery show star's birthday, Deseri poured her heart out saying that she is the luckiest person to find an honest man like Dave. 
Honestly, in all of my wildest dreams I never expected to find a man that was everything I've ever wanted and more. He's made me feel truly loved, cared for, and protected since the day I met him.
Husband Dave replicates similar feelings, as he too often shares his social media space with his beloved wife. 
In a rather touching post from September 20, 2020, the bearded hunk expressed his exuberance on meeting and tying a knot with Deseri, whom the American entrepreneur deems as being 'way out of his league.'
This woman right here [Deseri]. By far the best thing to ever happen to me and far FAR out of my league! 
Furthermore, the married couple also partakes in charity shows and fundraiser programs. For illustration, on April 1, 2019, the two were seen at The Grand America Hotel where they raised funds to help the researchers who are working to find a cure for type 1 diabetes.
Diesel Dave Is The Father Of Two Daughters
Apart from having such a beautiful wife, the famous automotive expert is also blessed with two baby angels, Saylor Fe and Pyper Corinne Kiley.
They welcomed their first baby girl Saylor Fe on January 12, 2017. More than a year later, on September 10, 2018, the duo welcomed their second daughter, Pyper Corinne Kiley. 
Apart from being the best at mending broken down diesel vehicles, the Diesel Brothers star is an even better father, according to mommy Deseri. 
On Father's day, the mother of two wrote a wonderful message to the man of the Kiley household saying that she as well as her daughters are blessed to have Diesel Dave in their lives. 
I couldn't ask for a better man to be the father of my children. Literally, I never imagined I would be blessed with such an amazing person to create a family with.....we are the luckiest girls in the world to have you in our life.
The Couple Might Want To Add A Third Member To The Family
In 2019, there were rumors surfacing about a possible third child gracing the happy Kiley family. The talks started after Dave shared a series of videos through Instagram's story feature.
In the video, the passionate truck enthusiast can be seen giving a tour of a brand new Ram Truck, while going on a drive with his wife and daughters. Just then, while explaining the truck's space, Dave hinted at wanting another baby to fill in the vacant space of the said vehicle. Wife, Deseri gave a fitting reply to this saying that it's a shame there isn't room enough in the truck for the husband-and-wife to make one then and there. 
So far, there hasn't been any further info regarding a third baby but it wouldn't be surprising if the lovely couple adds one more to their already wonderful family.