Does Comedian Desus Nice Have A Girlfriend?
Jamaican-American comedian Daniel Barker, professionally known as "Desus Nice", is a television and YouTube personality who keeps his personal and love life very private.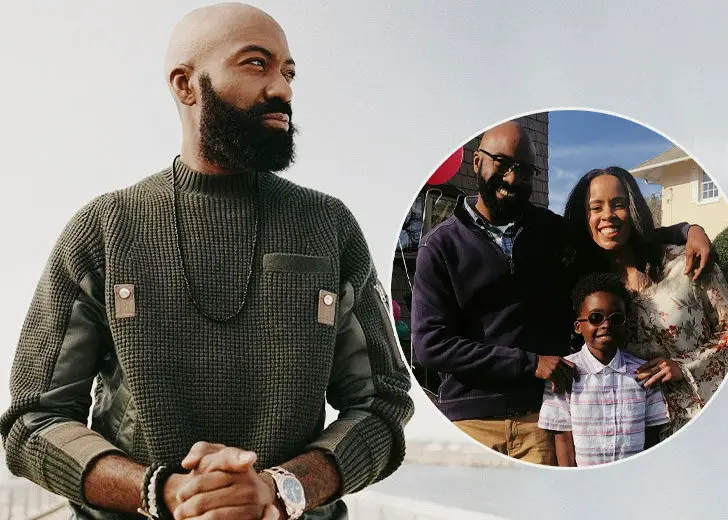 Jamaican-American comedian Daniel Barker, professionally known as "Desus Nice," is a television and YouTube personality. He is famous for the podcast and talk shows that he co-hosts with fellow comedian Joel 'The Kid Mero' Martinez.
Despite being in the public eye for the past six years, Desus Nice's personal life is pretty camouflaged. He did mention a 'secret family' at one instance, but he never revealed their identity.
Who Is Desus Nice? 
Desus Nice is a man who can make anyone laugh. An author, comedian, television, and Youtube personality, he initially rose to fame after Complex TV's weekly podcast show and web series named Desus Vs Mero with Joel Martinez.
A grad in literature from the College of Mount St. Vincent in the Bronx, his comedic chops with The Kid Mero is unique and relatable. Once they started getting recognized for their work, they have gone on to appear on TV series such as MTV2's Guy Code, Uncommon Sense, Joking Off.
The pair, who met at summer school and later connected through the internet, have fans include celebrities like Seth Rogen, Anthony Bourdain, Hannibal Buress, and Chelsea Peretti, thanks to their late-night talk show Desus & Mero.
Desus Nice Mentioned a Secret Family on His Instagram
Like many other celebrities, Desus keeps his personal and love life very private. His Instagram posts are full of 'family' photos, but if you go through them, you'll soon find out they're not his real family members.
For instance, on April 18, 2019, Desus posted a picture of his Instagram account that appears to be a family picture. 
As it is obvious with the caption that the secret family that he mentioned on his social media post is actually a part of a skit for his show Desus & Mero and not his real family picture.
His Dating Life is as Confusing as a Maze
Comedian Desus Nice has a very mystified dating life. Earlier in 2013, Desus talked about a 'new girlfriend' on Twitter, but that was the first and the last we heard of his relationship. 
According to CelebsCouples, Desus had at least one relationship in the past, but that is all under the rugs.
He Shares a Straight Forward View on Love and Relationship
Desus, along with Mero, is the author of the book God-Level Knowledge Darts. The book is a guide to life from the Cool Bodega Boys podcasters. In the same book, Desus also shares his views on relationships, which will make you think twice before getting involved with someone.
Relationships are not hobbies. It's not just something that you pick up and mess with and then put down. You're both trying to build something, so you should put equal effort into it.
He further points out that dating is more complicated than it looks. Maybe that is why he isn't dating anyone as of now and is focusing more on his career. This also probably means that the Desus Nice girlfriend experience is on hold now and will only manifest once Nice is truly ready.
Net Worth
According to wealthypersons.com, aѕ оf Аuguѕt 2021, Dеѕuѕ Nісе's nеt wоrth is approximately north of $6 mіllіоn. The majority of his net worth comes from his hugely successful career as a television personality, actor, and comedian. 
He also has a huge presence on social media with his Instagram boasting 288K followers and his Twitter flaunting upwards of 1 million dedicated fans. This popularity makes it evident that his net worth is padded through sponsorships, brand endorsements, paid promotions, among other collaborations.